Home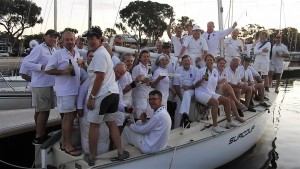 S80 - All Class - One Class
Welcome to the S80 Yacht Association of WA
The S80 Class is proudly one of the most active and progressive fleets on the Swan river. The Association summer season calendar is very busy with club and association races every Saturday, the Metropolitan series championship commencing in September; a number of short course championship events during December, January and February; our State Championships held on Owen Anchorage each March long-weekend and the Ron Tough Match Racing regatta which is held in May of each year.
In 2016 we introduced the annual Legends Day Invitation Race, sailed in November, which brings together former S80 skippers, some of whom commenced sailing in this class in the late 1970s. This has proved to be a popular event and a true celebration of the S80 Class.
In the 2017-18 season the associations purchased former S80 State Champion boat Grand Piano to establish the boat as a training and fleet development vessel offering advanced sailing courses and opportunities to new sailors. This as an important initiative with long-term benefit for the S80 Class and for the wider sailing community.
The S80 Yacht Association of WA is also the representative National affiliate to Australian Sailing and has close collaborations with S80 fleets sailing in Victoria and Bunbury. These connections offer a number of invitational sailing and social opportunities for those wishing to participate in sailing events in other locations such as Port Phillip Bay.
As an association we naturally welcome new members into the S80 competition, but more importantly, will offer support to any S80 owner who may be looking to get the most out of their boat, whether this is racing or just family cruising fun.
Our skipper members have vast sailing and racing experience and often make themselves available to provide coaching, mentoring support and crew training. We can offer advice on maintenance, fit out, tuning, sail selection, class design rules, etc. All you need do is ask. We also carry a stock of replacement toe-rails and mast sections readily available for purchase here in WA.
The Association has an informative current online presence.
Jeff Crookes
Vice President
S80 Yacht Association of WA (Inc.)
Mob: +61 419 903 583
https://www.facebook.com/S80YachtsWA/