What does Yachting WA do?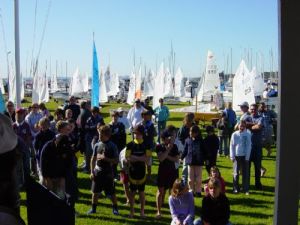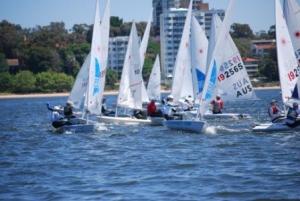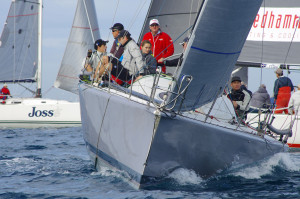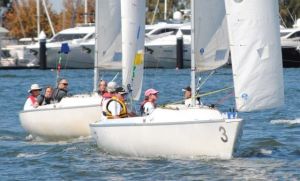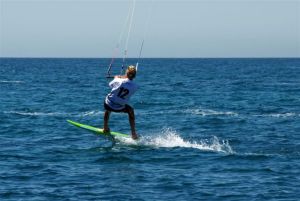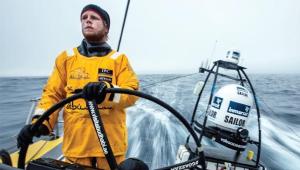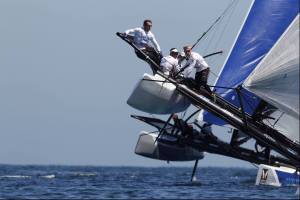 Australian Sailing
Australian Sailing is the peak body for all forms of sailing and boating in Western Australia. It is a diverse organisation with key responsibilities that facilitate the management and development of boating in WA. The existence of Australian Sailing is pivotal to the health and development of the sport in WA.
Promotion of Yachting
Australian Sailing facilitates the promotion of the sport within WA including building awareness through media exposure, government liaison and community projects.
Management of Training
Australian Sailing provides development and management of training packages for small boat sailing, power boat handling and keelboat sailing. Australian Sailing provides certified training in the sport through a network of accredited Australian Sailing Discover Sailing Centres. In addition, training under the business name Yachting WA Inc. (RTO Code: 51536) continues, to deliver marine orientated Vocational Education Training as a Registered Training Organisation. Yachting WA has a Memorandum of Understanding with the Department of Transport allowing the establishment of authorised providers for the Recreational Skippers Ticket throughout the State. For further information, please contact the local WA office.
Governance of the Sport
Australian Sailing strives to establish the highest possible standard of corporate governance for the sport of sailing in WA. This is an essential basis for government support and development opportunities with State, National and International sailing authorities. Furthermore it enables Australian Sailing to provide the strongest possible support for its stakeholders, the clubs and class associations of WA. Australian Sailings responsibility extends to the development and maintenance of racing rules, transport regulations and the measurement and registration of boats and racing handicaps.
Club and Member Services
Yachting WA provides direct support and advice in club and class association organisation, administration, marketing and sailing activities. We are here to facilitate the success of each yacht club and class association in WA.
Providing for the Future
Australian Sailing will continue the implementation of a business platform that will enable a new level of support and development on a local and State level in the future.

Yachting WA was formed in 1950 and is an incorporated association under the Associations Incorporation Act 1987. Yachting WA is a creature of the yacht clubs and class associations of WA – the Members. In 2016 Yachting WA became Australian Sailing when all states agreed to become a national organisation. Yachting WA is governed by a Board of Management of up to ten (10) members who are elected at the Annual General Meeting by the Members. The regional manager reports directly to Australian Sailing in NSW.
Supporting the Board of Management is a number of Committees that are comprised of volunteers provided from the general membership of the clubs. These Committees report to the Board of Management.
The following are the current Committees of the Board:
• Coastal Committee
• Cruising and Power Yacht Committee
• Development Committee
• Offshore Committee
• Race Management Committee
• Racing Rules Committee
• Safety Committee
• Swan River Racing Committee

All these Committees play a vital role in safe enjoyment of the waterways by club members.

Australian Sailing is a not-for-profit organisation. It is responsible for the administration, promotion and advancement of the sport of sailing at all levels throughout WA. Australian Sailing represents its members and the sailing community to ensure that the appropriate competition and recreational opportunities can be conducted in safe and regulated conditions allowing all yachting participants to achieve their goals.
Australian Sailing responds to the needs of its members providing assistance where practicable. Australian Sailing Club Services Officers and staff are available to provide assistance and advice on any issues regarding sailing and boating across WA.

Australian Sailing (WA) currently represents:
• 40 Yacht and Sailing Clubs
• 48 Class Associations
• 30 Accredited Yachting Australia Discover Sailing Centres
Australian Sailing (WA) works with governments, industry and the members to represent them and attend to the needs and concerns of sailors, their clubs and their associations. Australian Sailing remains committed to this role and will continue to act as an advocate seeking better services, safer waterways and improved boating policies.

Australian Sailing (WA) works or liaises with some or all of the following on a daily basis:
• Department of Transport
• Department of Environment and Conservation
• Department of Sport and Recreation
• Swan River Trust
• City of Perth
• Fremantle Ports
• Members (clubs and class associations)
• WA Sports Federation
• WA Institute of Sport
• WA Olympic Council
• Rottnest Island Authority
• Bureau of Meteorology
• Various local government authorities
• Volunteers and supporters
• Eventscorp
• Healthway • Various media outlets
Who should be a member of Australian Sailing?

• All yacht and sailing club members in WA
• All yacht and sailing clubs in WA
• All sailing class associations in WA

The services that Australian Sailing can provide to the WA yachting community fall into the following five (5) main categories:
• Administrative support
• Membership services
• Sport services
• Stakeholder and community awareness
• Training and education
Administrative support – Australian Sailing can provide but not limited to:

• Information on training, membership and development issues
• Assistance to promote club events
• General enquiry and information services to the public on boating related issues and problems
• Technical information
• Support for club grant applications
• Access to Personal Accident Insurance for all registered Australian Sailing members
• Assistance with input to MyClub and MyCentre
• Access to Member Protection Information Officer for member protection issues
Membership services – Australian Sailing members have the ability to:
• Have a voice through YWA to influence the adoption and changing of rules administering the sport
• List and promote clubs, classes and events through events function on website,
• Access to MyClub – a simple on-line system that allows clubs to process and access their own membership data
• Access to My Club allowing clubs and class associations to set up their own relatively inexpensive websites
Sport services – examples on behalf of the members:

• Provides the ability to conduct sanctioned events and races under the Racing Rules of Sailing
• Ensures contact with State and National level race officials
• Makes available assistance in securing government funding and grants for events and members' facilities
• Undertakes development of sailors and talent identification through the annual camps programme and liaison with WAIS
• Trains and supports judges, umpires and race officials
• Conducts appeals and disciplinary hearings as required
Stakeholder and community awareness – YWA will:

• Work closely with the sailing fraternity to ensure a strong and cohesive organisation which can represent sailors effectively and influence change
• Liaise with the government to ensure that the waterways of WA are safe and well regulated and that the interests of the boating community are met
• Lobby State government departments on behalf of YWA members and the sport, particularly where members have concerns and need assistance and support
• Issue regular e-newsletters to clubs, class associations, training centres, silver and youth card holders and other interested parties with information about various boating and management issues
• Communicate messages to the media and the general public on boating issues
• Provide opportunities for members to contribute to the regulation and administration of the sport
• Promote the sport and conduct Discover Sailing Day and other events
• Promote safe boating and participation through community programmes.
Training and education:
• Administer the Yachting Australia training schemes
• Provide input to the development of national training programmes
• Develop and provide a broad range of education programmes for participants and officials
• Oversee accreditation and on-going quality assurance for Discover Sailing Centres
• Maintain a Memorandum of Understanding with the Department of Transport to enable accredited Assessors to deliver the Recreational Skippers Ticket.
• Induct RST Assessors
• Examine RST assessments, record and pass to DoT for issue of RSTs.