Guide to MyClub
Guide to using MyClub
Yachting Queensland has developed a guide to help you with every aspect of the Fox Sports Pulse (FSP) MyClub system.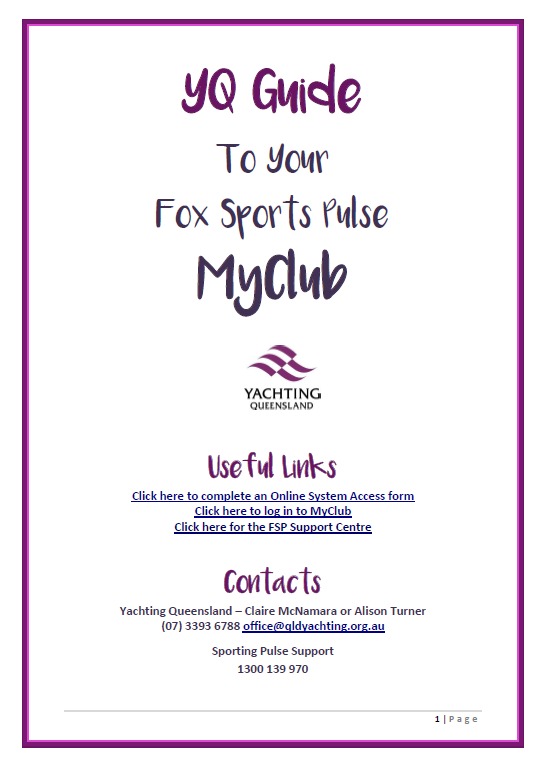 The guide covers areas such as:
Members

Communications

Registrations

Reports

Programs

Events

and more!
Click here to view the 'YQ Guide to your Fox Sports Pulse MyClub'. Or simply click the image on the right.
If you still can't find what you are looking for in the guide, please use the contacts shown on the cover page.
We thank you for your patience and appreciate you using the system to the best of your ability.