Accreditation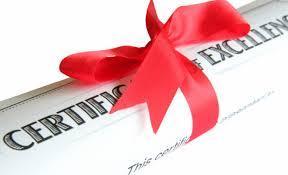 Instructor & Coach Qualifications
Sailing Instructors and coaches are accredited via the Yachting Australia national system. Prerequisites are required depending on the type of qualification and attendance at the appropraite course is mandatory. Anyone who wishes to instruct at a Discover Sailing Centre must have the appropriate YA qualification to teach in the program of their expertise. For example, if you are teaching windsurfing, you will need a Windsurf Instructor Qualification. Once you become qualified you will be covered by the YA personal accident insurance policy even if you are not a member of a sailing club.
Click here to view the YA insurance information.
All Instructor and Coach courses are run by Yachting Queensland and are advertised on the upcoming courses calendar on the website. By clicking the name of the course, it is then a simple online registration process. If there are sufficient numbers for an Instructor course, it can be arranged to take place at a specific club. However, they are generally run from the Yachting Queensland Office in Manly.
Click here to view the course descriptions, prerequisites and outcomes.
Enquiries about courses and Instructor qualifications should be made to:
ALISON TURNER - Club Services Officer
Ph: 07 3393 6788
E: alison.turner@sailing.org.au