Discover Sailing Centres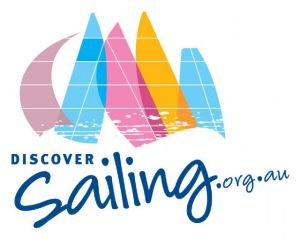 Discover Sailing Centres are a national network of clubs and commercial centres that offer premium training services to the public. Clubs carrying the Discover Sailing Centre Branding have achieved a high standard of safety and tuition, as well as a professional approach to management and administration, as set in the Australian Sailing Discover Sailing Centre Standards and Guidelines.
Australian Sailing recognise that the largest challenge to growing club participation is attracting and retaining new members who have had no previous involvement in the sport. This is the largest barrier to genuine club growth, as the pool of people associated with sailing is gradually shrinking. With this in mind, Australian Sailing has developed Discover Sailing as a nationwide initiative to make the sport more appealing to a wider group of people. It has been developed in direct response to the Gemba report, which for the first time incorporated extensive professional market research into the perception of sailing. You can find more information on the Gemba report here.
All Discover Sailing Centres offer the same process and steps towards getting involved in sailing, as well as consistent, high quality instruction for new sailors. While classes used are varied, each student progresses through the same quantifiable stages. By using the identified stages in the sailing pathway, and a unified marketing approach through www.DiscoverSailing.or.au, the Discover Sailing Program simplifies sailing in the eyes of new participants. It becomes clear what the next stage of their development is and how they will get to club racing level. The Discover Sailing Centre standards provide confidence in the safety and professionalism of any involvement experienced.
For more information on Discover Sailing Centres please contact:
Yachting Queensland
queensland@sailing.org.au
(07) 3393 6788
Some of the courses provided at Discover Sailing Centres include:
The major benefits of a Discover Sailing Centre are:
· Fulfilment of community and customer expectations. Australian Sailing accreditation helps to provide that and prove the Club/Centre meets best practice.
· Recognition of premium tuition and management. Discover Sailing Centres are recognised as the premiere sail training facilities in Australia.
· Fulfilment of Duty of Care. Customers and Government generally seek assurance of self-regulation and proper management processes, in addition to compliance with regulatory and legislative requirements.
· Recognition by Australian Marine Safety Authority, and State Marine Regulators. Australian Sailing Programs and Courses have that recognition under State Regulations.
· Recognition by other Government departments. The Australian Sports Commission and State Departments, including Education, and other bodies such as Scouts/Guides, and the Defence Forces, all rely on assurances of the quality and standards of the Australian Sailing Programs.
· Access to qualified Instructors. A key role for Yachting Australia and its member States is the training, qualification and ongoing professional development of quality Instructors.
· Access to nationally recognised programs, courses, materials, and standards. These programs are consistent throughout Australia and structured around the sports processes and pathways to maximise the success of customers returning for further courses, joining the sport on an ongoing basis, and being retained.
· Minimised risk and reduced exposure to liability. A Discover Sailing Centre operating within the Australian Sailing Operating Standards and Guidelines and using qualified Instructors is likely to be a safer environment for both customers and the Instructors themselves.
· Unambiguous insurance cover. As a condition of being accredited, an accredited Club/Centre holds current, appropriate insurance.
· National Promotion of upcoming courses to the public via the Discover Sailing Website, (www.discoversailing.org.au) and the Australian Sailing website.
· Support by State and Territory Associations in developing and managing programs. Every State (and Territory) has someone whose role is to help Clubs/Centres improve their business, whether that be through the Annual Review process or the issue of specific discussions.