About Us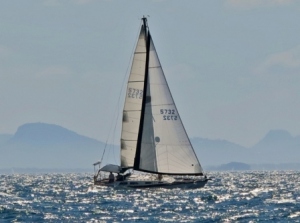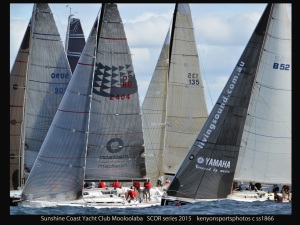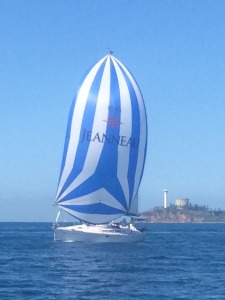 Welcome to the Sunshine Coast Yacht Club
The Sunshine Coast Yacht Club (SCYC) is a friendly community based sailing club, located at Mooloolaba on the sun-kissed Sunshine Coast of Queensland and is the "Yacht Club on Site" at the Mooloolaba_Marina at 33 Parkyn Parade, Mooloolaba, Qld 4557.
Perfectly located on "the Spit" at the Mooloolaba Marina, the SCYC is close to beaches, shops and restaurants and enjoys good weather one day, perfect the next! The natural and cultural surroundings of the Sunshine Coast Yacht Club are known internationally and acclaimed as a world class destination for sailing enthusiasts.
The SCYC was formed in September 2006 by an enthusiastic group of Mooloolaba Marina berth owners and local sailors. Our Club today is a testament to the hard work of the founding members.
The Sunshine Coast Yacht Club is a community based boating club, well known as the friendly club, which fosters and promotes all aspects of boating. We have many skilled and enthusiastic racing sailors and also cater for cruising sailors, and the less experienced. This is reflected in the mix of fun-sails and regattas in our sailing programme where members and guests can enjoy sharing the experience of other like-minded people then finish the day with a friendly BBQ with other Sunshine Coast sailing enthusiasts.
All prospective members are welcome to join us for a great day out on our Sunday and Wednesday club Sail Days. Come and try sailing with the Sunshine Coast Yacht Club on Sundays at 10.30 or Wednesdays at 11:30 by sailing as one of the crew on our members' boats.
Crew places currently available!
In addition to Club social activities, The Yacht Club bistro/bar and function centre on site is open to the public and caters for casual dining and private functions. Its wonderful location overlooking the Marina on 'The Spit' makes it the perfect place to gather with friends.
Click here for The Yacht Club Bistro and Function Centre

Everyone is welcome at our club. If you are looking to improve your sailing skills, go cruising, crew with other members or simply enjoy the BBQs and social aspect of the Sunshine Coast Yacht Club contact us now.
You'll never know if you don't give it a go. IT'S ALL ABOUT SAILING!
SCYC Commodores:
Sterling Walburn 2006 - 2009
Heinz Seeberg 2009 - 2012
Ian Brownhill 2012 - 2016
Norm Cleeland 2017