Home
Welcome to
Sunshine Coast Yacht Club



Come and join the friendly sailing club on the Sunshine Coast at Mooloolaba Marina, 33 Parkyn Parade, Mooloolaba.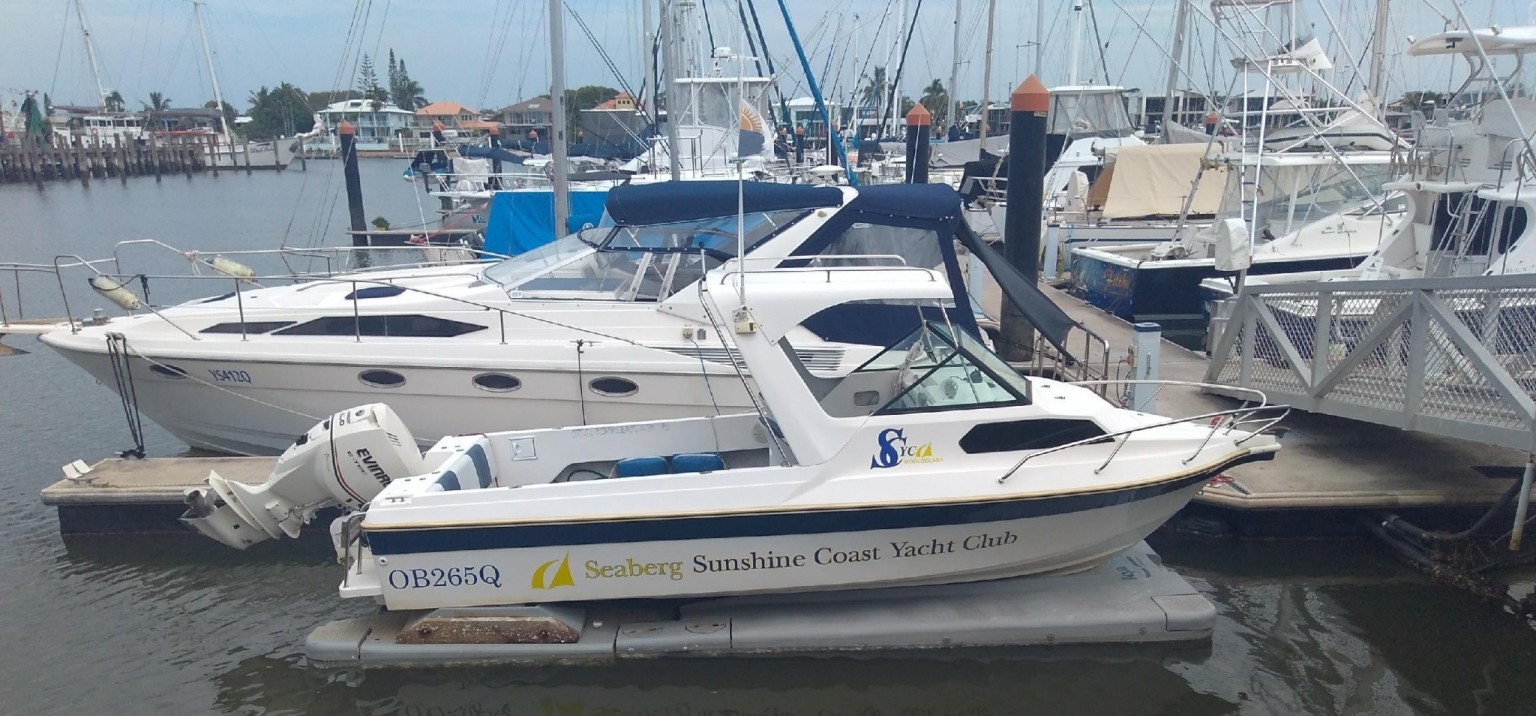 2017 - 2018 Sailing Calendar Version 4
Effective now and can be downloaded here.

2017 - 2018 Sailing Instructions
For NOR, SIs and Amendments please go to SCYC Racing.
Note: Amendment 1 to SIs issued on 03 Feb 2018
2018-2019 SCYC Membership renewal
It's that time of year again when memberships are due for renewal. As always we have attempted to keep any increases to a minimum and our fee schedule has only increased slightly. Please see Membership for forms.

SCOR 2018
This year's Sunshine Coast Ocean Regatta will be held from Saturday 14th to Wednesday 18th July, 2018 in the sparkling coastal waters off the Sunshine Coast between Noosa and Caloundra.
We invite owners of suitable racing and cruising yachts and multihulls to save the date for SCOR 2018.
Entry form and Notice of Race can be downloaded from SCYC Racing Documents or the SCOR website www.scor.com.au.
Want to go sailing?
Click here for crew wanted.
Regular Sailing Program
Sunday: Registration 11.00 - 11:30am
Wednesday: Registration 11.30 – 12 Noon
Find out more here.
2017/2018 Management Committee
Elected at the Sunshine Coast Yacht Club AGM:
Commodore - Ian Brownhill
Vice- Commodore - Ross Gibson
Rear- Commodore - Craig Ferguson
Treasurer - Sheryl Hinds
Secretary - Harry Blom
Director -Tricia Wallace-Smith
---
The Sunshine Coast Yacht Club is perfectly located on "the Spit" close to beaches, shops and restaurants. The Sunshine Coast enjoys good weather one day, perfect the next! The natural and cultural surroundings of the Sunshine Coast Yacht Club are well known internationally and acclaimed as a world-class destination for sailing enthusiasts.