Largs Bay Sailing Club
Sail Training in the 2017-18 Sailing Season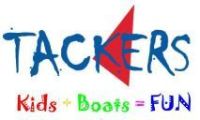 Youth SAIL TRAINING
Youth sail training starts on Saturday 14th of October 2017 at 9.00 am.
All children are welcome.


Welcome to Largs Bay Sailing Club Training in 2017/18
Firstly to those of you returning to Saturday morning training, we hope you
have had an enjoyable break over winter - welcome back !
For those of you, who are planning to join for the first time, "WELCOME".
All participants must complete a Registration Form and a Medical Information Form.
Click here to view and print a registration and medical form.

Below is some more information for the season ahead.
TACKERS LEARN TO SAIL PROGRAM
This season Largs will continue our the Tackers Learn to Sail program. "Tackers" is a national accredited program developed by Australian Sailing aimed at introducing children to the sport and developing their skills to the level where they can participate in our Optimist Green and International Cadet Fleets.
The cost of the program is $100 per participant, which includes use of an Ozi Opti training boat - just bring a PFD and wear suitable sailing clothing. The Tackers course includes approximately 40 hours of tuition; 8 sessions prior to Christmas and 8 sessions in the new year. Participants will be awarded a certificate of completion for the Tackers 1 and 2 programs after they complete each course.
Please note that the program fee is in addition to the requirement for all participants in LBSC junior training programs to be a youth member of the LBSC.
LBSC IMPROVING SAILING SKILLS COURSES

The club coaches will also provide coaching for sailor to help them to improve their sailing and tactical skills so they may participate in racing at the Club, plus State and other major regattas.
Optimist Green Fleet for sailors wishing to improve their sailing skills and join the racing fleet.
Optimist Gold Fleet for sailors participating in races at Largs Bay and at State level.
International Cadet Fleet for s

ailors participating in races at Largs Bay and at State level.
PARENT'S RESPONSIBILITIES
Please ensure all forms are have been complete and lodged at the registration desk - this includes a Registration Form, a Medical Information Form and a Club Membership Form, all of which are available at the registration desk.
For insurance purposes we do require your child to become a club member after 3 sessions, if they wish to continue to participate in the training program.
Parents or carers are required to stay at the club for the entire training session and are sometimes required to help in/on the water; ultimately you will be responsible for your child/children on the day.
ATTENDANCE
If you will not be at a session, please send us an email or a text or let the volunteers at the registration desk know the week before, this will help with boat allocations and training drills for the following week.
TRAINING TIME
Training will start at 9.00 am sharp and finish at 11.30 am.
Boats must be rigged and sailors, in their sailing gear, ready to start by 9.00 am.
Please assemble on the front lawn where your coach will be waiting by the flag for your group;
Tackers Flag at the southern end (boatyard) for children in the Tackers Program

Green Flag in the centre for green fleet sailors and

Gold Flag at the northern end (driveway) for gold fleet sailors.
WEATHER
If the weather isn't looking great (very windy, raining, large waves) please still be here at 9.00 am ready for a theory session in the clubroom.
WHAT YOU WILL NEED
A Hat, Sunscreen, a Bouyancy Vest - PFD Type 2 (or PFD Type 1), a Spray Jacket & Long Sleeve Rashie or T-shirt, a Wetsuit (optional), a pair of Boardies plus other suitable clothes to keep you warm if the day is cool. Club instructors can advise on the type of PFD to purchase.
There are showers in the changerooms, so bring a towel and change of clothes for after sailing
BOATS
For those who do not own a boat, we have boats available at the club to use for training and they will be allocated on the day.
There are many privately owned boats in the shed, so unless you have permission from the boat owner, please do not use them, if you are unsure if it is a club boat or not, please see a coach or official to allocate you a club boat to sail.
Pack up after Training: Please make sure the boat you used for the session is washed and put away at the end of the training - we will show you how, if it's your first time.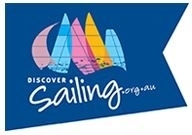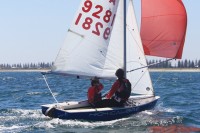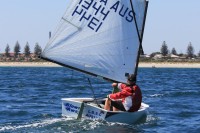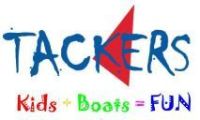 Last Modified on 08/01/2018 09:56