Largs Bay Sailing Club
Australia Day Regatta at LBSC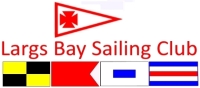 2018 Australia Day Regatta
Venue: Largs Bay Sailing Club
Date: Friday, 26th January 2018
Timet: Warning signal for 1st race at 11:30am
All dinghy, catamaran and trailerable yacht classes welcome
The warning signal
for the

first race will be at
11:30am
3 x 40 minute races
(approx) will be sailed back to back
Courses
will be of windward & return format
Cash prizes will be awarded to the first 6 placed boats on YA yardstick
1st place - $500.00, 2nd - $250.00, 3rd - $100.00, 4th to 6th - $50.00
"Class Prizes" will be awarded for classes with 5 or more competing boats
"Early Entry Lucky Draw" for entries received by Tuesday, 24th January.
Prizes donated by our regatta sponsors
Click here to view the 2018 Australia Day Regatta Poster
Entry Fees for the regatta shall be:

Senior Crews - $30.00 per boat
Youth (U18) & Students - $20.00 per boat
Optimist class - $10.00 per boat
Entry fee included in LBSC Bulk Nomination
Enter by mail or email by
Wednesday, 24th January 2018
on the official regatta entry form.
Late Entries
will be accepted
up to 10:00am on race day,
but late entrants will not be eligible for the "Lucky Draw".
LBSC Canteen

will be open for breakfast and lunches.
Bar service
will be available all day.
A free Sausage Sizzle
will be provided after racing
All competitors should please read the NOR and Competitor Information
and complete and lodge a regatta entry form with the entry fee.
Click here to view the 2018 Australia Day Regatta Sailing Instructions

.. NOT YET AVAILABLE
The following Largs Bay SC documents shall also govern the regatta:
The "Notice of Race" and "Sailing Instructions"

for club racing




and the

"A
mendments
for Special Regattas"
Click here to view the Largs Bay S.C. NOR, SIs and Special Amendments

for Club Racing




Class Start Times, Amendments to SIs and Notices

to competitors will
be
posted on the Noticeboard at least 1 hour prior to the first race.
Any queries contact the
Racing Secretary: Rick Stockley ~ 0481 872 404

or Commodore: Matthew Carter ~ 0439 402 226
Results from the 2017 Australia Day Regatta
Click here to view 2017 Aust Day Regatta Results

Past Winners of the LBSC Australia Day Regatta
Click here to view Past Australia Day Regatta Winners
Last Modified on 19/12/2017 16:23