Largs Bay Sailing Club
President's Message to club members
July 2017
(Season 2017 - 2018)

Dear Members and Friends,
Welcome to the 2017/18 season. Opening day celebrations are this year on Saturday 7th October.
A Club dinner is planned to be provided on that evening.
There is plenty of activity over the winter starting in May with Prize Night sponsored by SA Security Monitoring followed a week later by the Annual General Meeting where reports were tabled for season 2016/17 and the new Management Committee was elected. Sailing is being well-attended monthly for the Symons Clark Logistics Polar Bear winter series through till August.
Our Sail Training Co-ordinator has also been running for the first time what we named "Penguins Sailing" as part of the Clubs learn to sail program for juniors concurrently with the winter series.
A Strategic Plan has been prepared and is available on the website and is being actioned by our new Management Committee.
The Canteen has seen some renovations too, making life easier for the Galley crew.
Keep an eye on the boat yard with some possible major developments in that area subject to approvals.
Private functions are ramping up again after reducing these functions last year in light of the Optimist and Seeley International Cadets last Christmas/New Year.
Yoga classes continue every week and so do the monthly Largs Bay Probus Club meetings plus several school groups make use of our Club facilities.
Carters Mechanical have been undertaking annual maintenance to our committee boat and vehicle fleet.
And remember, the club has been open each Friday evening and some Sunday afternoons for members and friends.
Club Sponsors are always welcome and we acknowledge their contribution to our existence. Many long standing sponsors have resigned and we are always seeking new partnerships. Sponsors are listed on the website and the weekly stop press publications.
Our Management Committee has seen changes with some new faces and we continue to meet on a monthly basis to discuss all matters concerning the club both on and off water activities.
A pleasant addition to the committee is a Social Chairperson after many years of this position being vacant. We are already looking at extra activities ahead, including a Christmas Dinner in August with entertainment, more Club dinners during the sailing season, club draws, raffles and much more. We are always keen to hear from you for ideas for social functions at the club so don't hold back letting the committee know if you have something in mind.
The TS 16s for example are hosting a Saturday dinner on November 18th.
A new sailing committee has been formed and will be meeting throughout the year to ensure sailing matters run smoothly. Already having an impact, there will be a lot shorter course sailing this season with back to back racing scheduled.
NS 14 Nationals this Christmas and New Year, the Flinders Ports Australia Day Regatta in January, SA Youth Championships and the Premier Regatta in March. But wait, there's more. Tasar and TS 16 Nationals in 2018.
Our Discover Sailing Academy and a Tackers Program is being planned for this season. Saturday morning sail training will commence from the 14th of October with registrations from 0830 at the club. We look forward to seeing youth number grow under the guidance of our qualified instructors to managing and advancing our youth training program.
We are also hopeful of more boats on the water this season and an increase in senior sailing participation.
Good sailing, squashing, yoga and socializing.
Don't be a stranger. It's your Club so come along and use it and even introduce your family and friends to experience our great facilities.


Michael Simms
President
On behalf of the Management Committee
Download and print club forms: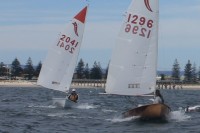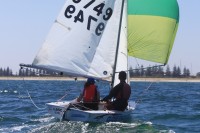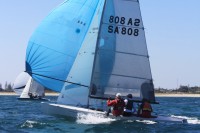 Last Modified on 21/07/2017 16:12