Largs Bay Sailing Club
Australia Day Regatta
"The Red Ensign Trophy"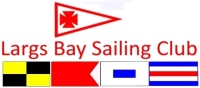 Presented to the winner of the Australia Day Regatta conducted at LBSC
This annual regatta is open to sailors from all clubs and classes.
The Australia Day Regatta is sponsored by Flinders Ports.
Year

Winner - Skipper & Crew
Class of Boat
Sail Num.
Boat Name
Club

2018

Regatta abandoned due to light winds

N/A

-

-

-

2017

Jalina Kambas-Thompson
& Jack Fletcher

International Fireball

15011

Ballbreaker

ASC

2016

Matthew Carter
& Matthew Neale

International Fireball

15101

Sunsets

LBSC

2015

Glen Emery
& Grant Edwards

Cherub Class

3148

Cunning Ling.

LBSC

2014




Rob Gayle

Sabre Class

1389

Piccolo

BSYC

2013


Mark Soulsby

Sabre Class

1856

Therapeutic

ASC

2012

Matthew Carter
& Matthew Neale

International Fireball

14811

Mini Mee

LBSC

New Trophy - January 2012
Australian Red Ensign

Why does Largs Bay Sailing Club fly the Red Ensign
instead of the current Australian Flag.
The Australian Red Ensign arose from the 1901 Commonwealth Government Federal Flag Design Competition. From 1901 to 1954 the red ensign was used by state governments, private organisations and individuals.
The Flags Act 1953 lifted the restrictions on use of the Blue Ensign, which then became the Australian National flag used for official and other events.
The Shipping Registration Act of 1981 confirmed that the Red Ensign was the proper "colours" for Australian registered ships and that private boats could fly either the Red Ensign or the Australian National Flag. After that time flying of the red ensign became a rarity on land.
Largs Bay Sailing Club had flown the Red Ensign since the club's foundation in 1926-1927 and therefore the club officers decided to continue as a tradition to use the Red Ensign as the club's official Australian flag.
Last Modified on 06/02/2018 11:00