Welcome from Hobson's Bay City Council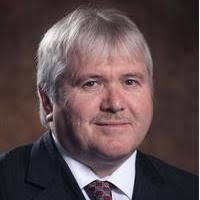 Welcome
As the recently elected Mayor of Hobson's Bay I am delighted to extend warm greetings and a special welcome to all who attend the 2015 Para World Sailing Championships at the Royal Yacht Club of Victoria, and I also welcome you to Williamstown and Hobson's Bay more broadly.
Our cultural heritage is intrinsically linked to our maritime heritage and sailing. The active sailing community in our city is a testament to the passion for the sport we have here in Hobson's Bay.
I also want to acknowledge with gratitude the Royal Yacht Club of Victoria and all the volunteers for their hard work in planning and hosting this championship in our city, as well as all the sponsors for their support.
Best wishes to all participants in the championships and those qualifying for the 2016 Rio Paralympics.
I wish you all fair winds and a following sea.
Kind regards,
Cr Peter Hemphill
Mayor of Hobson's Bay