Para World Sailing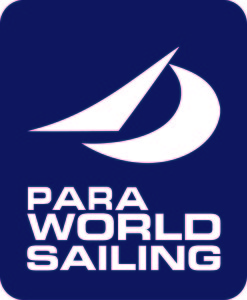 Sailing is truly a sport for everyone. Regardless of physical or mental abilities, sailing provides a challenging, rewarding and fulfilling experience.
Sailing is one of the only sports in which athletes of many different disabilities compete against each other on equal terms.
Sailing caters for athletes with a wide range of physical impairments, including those with high level disabilities such as quadriplegia.
Allowing sailors to steer and control boats using just a finger, toe or breath provides unique opportunities for athletes with a disability to get involved with and participate in high performance sport and to compete on a world-class and Paralympic level.
The International Sailing Federation (ISAF) is the world governing body for the sport of sailing, officially recognized by the International Olympic Committee (IOC).
ISAF's Para World Sailing Committee is responsible for sailing for people with disabilities worldwide. The Committee is responsible for the Paralympic Sailing Programme including Events and Equipment selection. They promote, assess and support programmes for disabled sailing run by their ISAF Member National Authorities (MNAs).
The Para World Sailing Committee promotes all types of sailing for people with all types and degrees of disability. The values of the Committee are equity, opportunity to excel and empowerment for sailors with disabilities.