Berthing and launching inc OTB
Berthing will be available at the Royal Yacht Club of Victoria for either an overnight stay or for the full Regatta weekend at no cost. Please call Joel (Saturday) on 0410 867 720 to arrange. Be quick!
Facilities for launching off-the-beach boats will be available at Williamstown Sailing Club, Port Melbourne Yacht Club and the Royal Yacht Club of Victoria.
OTB Trailer Parking and Launching
All OTB cars and their trailers will be entering and leaving via Syme St.
Drive in to RYCV boat yard via Syme St
Unclip your trailer and leave in boat yard (for duration of day)
Walk your trolley over to boat launch ramp and leave trollies stacked up neatly
Someone needs to take your car out and park at BAE. The gates are not lockable so that's why we are not leaving trailers there.
You will need to remove your boat, trailer, trolley and car by Sunday afternoon. Please note we only have volunteers to assist you on Saturday all day and Sunday morning.
Printable map - PDF OTB trailer parking and launching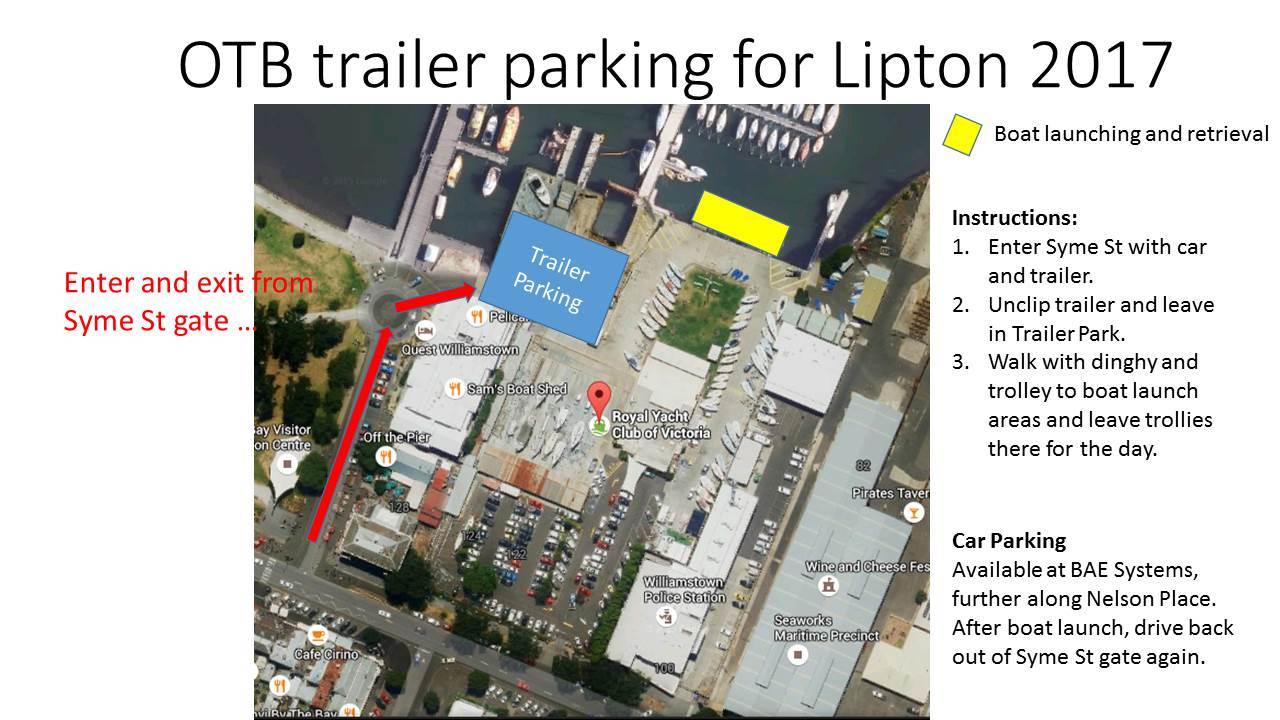 Last Modified on 14/11/2017 11:57