Run Against Violence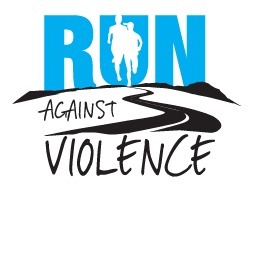 In 2016, the Black Diamond AFL announced that it will partner with "Run against Violence" who ae a supporter of White Ribbon..
The BDAFL also announced that Pullman's Magenta Shores Resort will partner with the BDAFL in supporting this program.
The RAV program uses running and other sporting activities as a conduit for educating and engaging communities in family violence prevention.
They believe that by breaking the silence and encouraging people to learn about family violence they can remove the stigma and social barriers that prevent people asking for help.
The RAV program was the idea of Ultra marathon runner, Kirrily Dear, who resides on the Central Coast, who decided that in 2014 she would run the equivalent of 20 marathons (860 kilometres) through regional NSW (Walgett to Forbes via Tamworth & Dubbo) during the hottest November in 57 years. Her sole purpose was to break the silence surrounding domestic violence in our community and get people talking about the steps they can take to make the violence stop.
Ms Dear who is the face of the campaign attended the BDAFL Season Launch on Sunday and addressed the audience about the trials and tribulations she experienced during the run and also the emotional experience she has experienced as strangers come up to her and explain their situation.
BDAFL President, Wal Bembic said that upon hearing about Kirrily's program immediately got involved and said the Board were unanimous in their support of the program.
'Violence in the home is a big issue in this country and if we can help stop even one occurrence, then our involvement will be considered a success" Bembic said.
Kirrily, or other representative of RAV will be visiting all BDAFL clubs during the season to not only talk about domestic violence but also the courage and drive it takes to be an ultra marathon runner.
RAV has produced a documentary of Kirrily's adventure "Iceberg" in both a five minute trailer as well as a 25 minute presentation and their goal is for every Australian to see the presentation and start a conversation within their local community about steps that can be taken to prevent domestic violence.
ABC TV show "Compass' will be showing a special edition of ICEBERG on Sunday, Apr 3 6:40pm.
To view the inspiring trailer click here
For more information on RAV or to donate funds to this worthy cause go to: www.runagainstviolence.com .