Conditions of being a PUP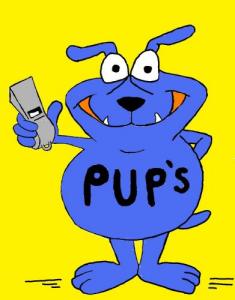 These are some of the requirements included in the PUP's Program –
Training once a month – Tuesday afternoon about 500pm – 600pm. Tuesday afternoon was chosen because most teams train that night and this may give the Pups a chance to referee some senior teams without competition night pressure.
Fitness test every four months
Some games being recorded on DVD for coaching purposes and reviewed by both the Pup and Top Dog.
Refereeing clothing – both on and off field shirts. These will be supplied to the Pup as recognition for making the squad.
Refereeing at tournaments and carnivals (Red Rooster Cup – Rockhampton, School competitions and NQ Junior Championships).
Attend referees meetings/Bbq on a monthly basis.
Regular tests/questions sent via email.
A new Acme Thunder Whistle.
Competition/Sports Bag for the Pups refereeing gear.
A pair of refereeing shoes (Blades or Asics).
This Program is available to Mackay Junior Referees under the age of 18.
Because this program is disigned at Junior Elite Referees in Mackay the maximum number of PUP's will be (8) eight. If you would like to know more or are intrusted in this program please contact Jason Miller on 0402 622 717 or
referee@mackaytouch.com.au
PUP's - Mackay Junior Elite Referee.
Top Dog - (Mentor) Senior Referee.