Level 1 Referees Course - Saturday February 17, 2018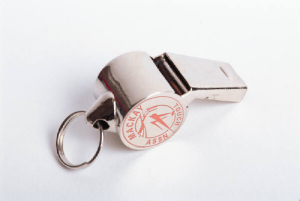 Refereeing

Again this Season, Mackay Touch is looking to welcome new referees. If you are keen to join the refereeing ranks please let us know. It is a great opportunity to have fun, keep fit, make friends, earn money, and will make you a better player.

I would like to offer a Level 1 referees course to all team referees and those that may want to refresh their skills from last season. This course will be held at the Norris Road Touch Fields on Saturday February 17, 2018 starting at 8.30am.
If you would like to attend this course please follow this link - Level 1 Referees Course
This course will involve some theory and practical assessments. Lunch will be provided.

Yours In Touch,
Jason Miller
Mackay Touch Referees Director
Email - referee@mackaytouch.com.au

Website - www.mackaytouch.com.au

Facebook - Mackay Touch Referees
Mob - 0402 622 717