Coach Expression of Interest 2017/2018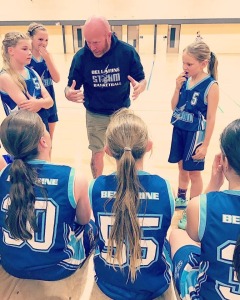 The Bellarine Storm Representative Basketball Program is seeking expressions of interest from Coaches and Assistant Coaches for the 2017/2018 season.
The Storm Program continues to grow and develop players to their potential to compete at the highest level. With 21 teams representing the Club in VJBL competitions this year, we will be looking at similar or increased numbers for the 2018/2019 season.
All coaches will be given the opportunities and encouraged to attend educational sessions, coaching clinics and accredited coaching courses throughout the 2018/2019 season under the guidance and support of BPBA Development Manager.
If you would like to apply for a Storm coaching position for the VJBL 2018/2019 season please complete the EOI FORM
If you would like to discuss further please call 5253 3377 or email ba88409@bigpond.net.au