Home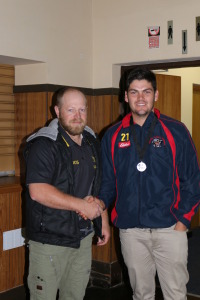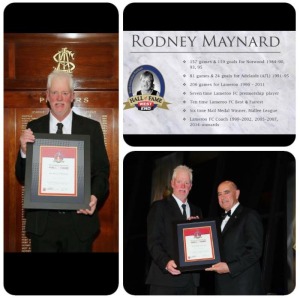 The Eastern Zone Carnival was held at Karoonda with Hils League, Mallee league & Riverland league participating on Sat June 11th.
Please use link below to see results:
http://www.foxsportspulse.com/comp_info.cgi?c=1-6621-0-0-0&a=FIXTURE&compID=417056
Welcome to the Mallee Football League

The Mallee Football League was formed in 1994 when the Lameroo & Districts Football League and the Murraylands Football League amalgamated.
There were 7 clubs involved with Karoonda Districts, Lameroo, Murrayville, Ngallo, Parilla / Geranium, Peake & Districts and Pinnaroo.
Parilla / Geranium went into recess in 1998 and Ngallo followed in 2001. Border Downs Tintinara joined the Mallee League in 2002 and there have been 6 clubs since that time.
Ken Box was elected Inaugural President with Trevor Coleman as Secretary.



(Above) 2015 Mail Medalist Patrick Barrett (right) with 2014 Mail Medalist Hayden Thorpe
See "Awards" Tab for full voting
Congratulations Rodnay Maynard South Australian Football Hall of Fame Member