Hobart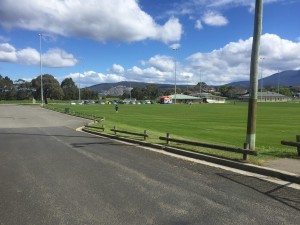 Touch Football Competitions, based in Hobart, are played at Wentworth Park, Howrah. New members are always welcome!
To Register for the 2016 Season please visit the website below or use the contact information below
Southern Touch (Hobart)
165 Clarence Street, 7018
Wentworth Park
Phone: 0418476987
Email: admin@southerntouch.com.au
Website:www.southerntouch.com.au
Office and playing fields location: Wentworth Park, Clarence St, Howrah.