National Youth Championships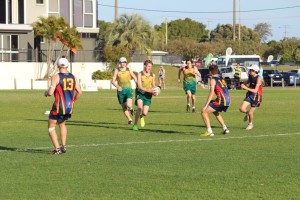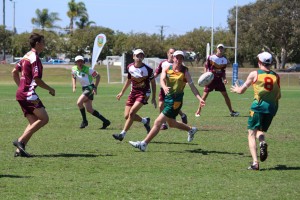 *18th-21st September 2019*
The National Youth Championships (NYC) is hosted by Touch Football Australia and is held annually in Queensland in September. The tournament is an 18 and under and allows young participants to compete at the highest level, and offers them the chance to be selected in the National Youth Squads. Players for this event are selected from previously played events, such as interschool tournaments, gala days and state school championships, as organised and hosted by their respective states.
Team announcement:
We are pleased to officially announce the players, coaches and managers who will be representing Tasmania at the National Youth Championships in September. We would like to thank everyone who took the time to trial for these teams.
The U18's be competing at the Sunshine Coast Stadium, Bokarina QLD from the 10th-16th September 2018.
Under 18s Girls
Co Coaches
Carolyn Robinson
Stewart Dracup
Manager
Jill Bransden
Players
Amelia Bransden
Lucy Bransden
Madison Brazendale
Aprille Crooks
Chloe Deans
Amy Halaby
Jade Marquis
Alanna Monks
Piper Newman
Anna Roberts
Alice Robinson
Megan Sauerwald
Ruby Sydes
Jessica Upton-Greer
Abbie Walker
Shadow Players
Molly Carter
Shannon White
Under 18s Boys
Watch this space!
Contact Olivia on 026212 2892 or olivia.crawford@touchfootball.com.au
The NYC 2018 Conditions of entry are below.