National Youth Championships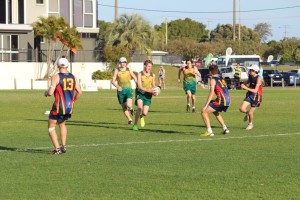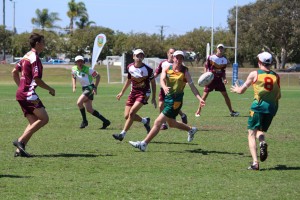 The National Youth Championships (NYC) is hosted by Touch Football Australia and is held annually in Queensland in September. The tournament is an 18 and under and allows young participants to compete at the highest level, and offers them the chance to be selected in the National Youth Squads. Players for this event are selected from previously played events, such as interschool tournaments, gala days and state school championships, as organised and hosted by their respective states.
The Coaches for the 2018 NYC teams are:

Girls 18's

Head Coach- Cayolyn Robinson
Assistant Coach- Vacant
Boys 18's
Head Coach- Josh Damen
Assistant Coach-James Dowling
Selection dates:
Trials for the teams will be held in Launceston and Hobart.
Launceston- Saturday 7th April 2018- 12-2pm
Hobart- Sunday 8th April 2018- 10-12pm
Let us know you are attending trials by following this link:
https://membership.sportstg.com/regoform.cgi?eventID=7698&formID=77991
We look forward to seeing you there!
Contact Olivia on 026212 2892 or olivia.crawford@touchfootball.com.au