National Touch League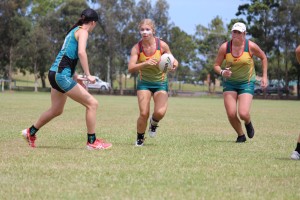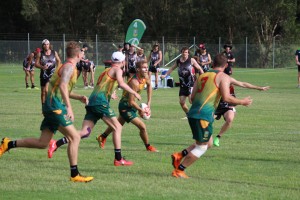 The National Touch League (NTL) was created in 1997 and is held in March each year in Australia. The premier event is used to showcase representative Touch Football to the nation across Open, Youth and Senior divisions, allowing the nation's best Touch Footballers a chance to compete with and against each other.
This year, the tournament will run from the 7th-10th March.
Touch Football Tasmania are proud to announce the players who will be representing the State at the National Touch League. The Tasmanian Senior Mixed team comprises of:
Toby Burgess- Coach
Peter Hampson- Assistant Coach
Scott Schnitzerling- Captain
Chante Ellerton- Vice Captain
Chris Nason
Jade Polanowski
Jo Brumby
Jon Harmey
Josh Bessell
Katie Bessell
Scott Webb
Simon Sullivan
Stacey Howard
Teena Ryan
We wish the team good luck and hope they have a fantastic and memorable time away. Keep an eye out on Instagram and Facebook for updates throughout the tournament.