School Clinics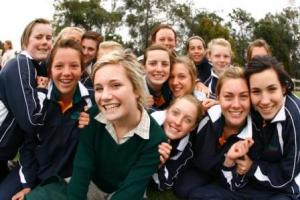 School Clinics provide students and teachers with an understanding of Touch Football and introduce the skills and concepts involved with the fun and exciting sport. Touch Football Tasmania (TFT) offer clinics to schools across the whole of the state and has implemented the online registration process for all school clinics and related programs.
The aim of these clinics is to increase student involvement in Touch Football while encouraging students to participate in affiliated junior competitions. Some of the fundamental skills of Touch Football that students will learn include:
· Basic rules of the game
· Catching, passing and running with the ball
· Rollball and rucking
· Basic concepts of defence
· Scoring a touchdown
These skills will be taught using basic drills with the focus being on 'game sense' participation.
This will provide students with an enjoyable experience while developing their skills in game situations.
If you are interested in having TFT development staff run a clinic or development program in your school please contact us.