Fiji Footy Boot Donation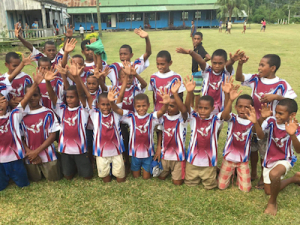 Each year in February, Manly Touch members are asked to donate any old playing shirts and boots for a great cause.
These are then collected by Manly Touch sponsor Estilo Sports Travel and are taken and distributed amongst various small remote communities in Fiji who are very much in need of sports clothing and equipment.
This delivery always brings a huge smile to the faces especially amongst the kids who are not as fortunate.
For more infomation on how you can make a donation or get involved please email admin@manlytouch.com with your details and we can put you in touch with Estilo Sports Travel