Competition Rules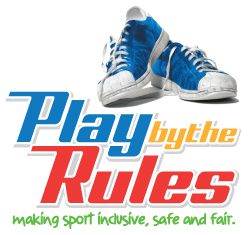 MWTA COMPETITION RULES
A Competition Manager is appointed by MWTAI Executive Committee to administer and run our local competitions. Our Competition Manager is Graham Knights.

To contact Graham, go to "Contact Details" section on this web site.
COMMUNICATION: Each team must provide 2 Contact Persons with email addresses when they register their team via the online "Team Registration".
DRAW: The draw is available on MWTAI web site - www.manlytouch.com
PLAYER REGISTRATION: ALL players must complete the Online "player registration" before they play their first game of each current competition. This information is required for Affiliation and Insurance purposes. New players joining after the competition has commenced, MUST complete the online "player registration" prior to playing their first game.
FINANCIAL: ALL Teams must be financial prior to the start of the Competition and by the advertised date for that competition. Unfinancial Team's players MUST NOT take the field of play.
SIGN ON: All players must sign on before the start of every game. The team sign on sheets are available at the Competition Manager's sign on desk. Note: In the case of an injury, MWTA is required to provide the Insurer Sportscover with a copy of your team's sign on sheet for the date/time of injury. No signature, No coverage.
UNIFORMS: NOT predominately WHITE or similar (Referees wear white). Team uniforms can be of any other colour. All players must wear matching shirts. All teams to be correctly attired by 4th round of the competition. All shirts must be numbered (on the back preferably numbered 1 - 14). Players not correctly attired are not permitted onto the field. *Players must NOT wear garments over their playing shirts i.e. sloppy Joes and the like. If required, players can wear Skins or similar UNDER their playing shirt.
Failure to comply with the Uniform Rule, will mean teams will forfeit points and the team/players will not be able to take the field until such time as they comply.
*Jewellery is not to be worn. Any player wearing jewellery will be asked by the Referee to remove it.
FOOT WEAR: ALL players must wear suitable foot wear. Shoes or boots with moulded soles not more than 1 cm in length. (Screw in studs are NOT ACCEPTABLE). Any player wishing an exemption from this rule must provide a doctors certificate to the Director of Competitions or the Referee Director.
STARTING ON TIME: All games will start ON TIME no matter how many players are present. Points will be awarded of one touch down per minute if a team will not take the field. Teams have 5 minutes from the game starting hooter to field 5 players. If a team cannot field 5 players they will forfeit the game and the score will be recorded as (9 - 0). Teams that forfeit more than 3 games may be eliminated from the competition at the Competition Manager's discretion.
COMPETITION TABLE: Points will be awarded on the following basis:
WIN = 3 points, Draw = 2 points, Loss = 1 point, Bye = 3 points, Forfeit = 0 points.
Teams on equal competition points will be rated on For/Against. Promotion and relegation will be at the discretion of the Competition Manager.
MINIMUM AGE FOR PARTICIPATION IN MWTA SENIOR COMPETITIONS: Already turned 14 as at the commencement date of the respective competition. Players *Under 14 are not allowed to participate in MWTA Senior Competitions. *
WOMEN'S DIVISIONS: Our Women's Division/s are Women ONLY Competitions. i.e. Only open to female players. *NO male players are permitted to participate in this Division.
NUMBER OF PLAYERS IN A TEAM: Maximum number of players in a Senior Team is 14. Teams wishing to register more than 14 players must seek permission from the MWTA Executive via the Competition Manager stating reason for request for exemption and number of players above 14 that they wish to register. Junior Teams: Maximum number is 12.
**2012 WINTER COMPETITIONS - IMPLEMENTED 2011 WINTER COMPETITION AMENDMENT TO RULE FROM 2010 SENIOR SUMMER COMPETITION - MEN'S "B", MEN'S "C" AND MEN'S "D" DIVISIONS:
Ruling: "Men's "B" Competition Division and lower Divisions:
Teams in Men's B Division and lower Divisions can register as many players as they wish who have played in either a Manly Warringah TA or "equivalent" Representative Men's Open, Mixed Open or Men's 20's team, however ONLY 2 players in this category can take the field at the same time. The Executive/Management Committee asks that you please ensure ALL the players in your team are informed of the stipulation regarding this rule whereby a maximum of 2 PLAYERS from the above Divisions can take the field at the same time.
Note: This rule relates to players who currently play in these Representative Divisions at MWTA or an "equivalent " Representative Division at any other Affiliate OR have Represented in any of these Divisions at State Cup and/or Vawdon Cup (including Men's Premier League, Mixed Open, Men's Division 1 or Men's Division 2) in the current year 2012 and/or at any time within the previous two years i.e. 2010 and 2011.
ELIGIBILITY TO PLAY SEMI-FINALS/FINALS:
To be eligible to play in a Semi Final Series ALL players must have signed on and played a minimum of 5 round games. Extenuating circumstances may be taken into consideration by the Competition Manager in consultation with the MWTAI Executive Committee.
FORFEIT BY NOTICE: Teams that notify the Competition Manager that they are unable to field a team 48 hours before their game is due to be played will have a (9 - 0) loss recorded against their team and receive 1 competition point.
PLAYING WITH MORE THAN ONE TEAM: Players cannot play with more than one team in the same division.
SEND OFFS: Players who are SENT OFF for the game receive an automatic 2 game suspension. But must still report to either the Referee Director or the Competition Manager. Players that do not report will be eliminated until they do report. Referees may request that a player be removed from the field for the remainder of the game. They have therefore not been sent off and may be replaced.
SIN BINNED: Players are required to stand behind their teams attacking score line until directed by the referee to return to the field. Teams that have 3 or more players SENT OFF for the game automatically forfeit (9 - 0). Referees have control of all players, officials and spectators both on the field and in the area surrounding the field.
APPEALS: All appeals must be in writing and either Posted to P.O. Box 263, Brookvale Business Centre. NSW 2100 or handed to the Competition Manager.
TEAMS ELIMINATED FROM THE COMPETITION: Players from a team that has been eliminated from the competition cannot play with any other team. Unless they are already playing with that team in another competition, and have signed the sign on sheet for that team. Players wishing to transfer to another new team in the same season may request permission by applying in writing to the Competition Manager. Players will be expected to fulfil their obligations to MWTAI.
COMMUNICATION BY A COACH WITH THE REFEREE: Coaches / Players / Managers are not to approach the Referees during or after a game.
PLAYING RULES: Are those of the Australian Touch Association (Adopted by the MWTA as well as some local playing rules.) For full details, please go to "Playing Rules" section on this web site.
All complaints, disputes or feedback are to be placed in writing and forwarded to the Competition Manager within 48 hours of the game taking place.
MWTA REFEREE PAYMENT POLICY - Mid Week Competitions only:
1. Each team supplies $10 ($10 for Seniors and $5 for Juniors) each at the start of a game to the referee, the game does not commence until the referee has all of the money.
2. If a team fails to pay the referee, they supply the referee for that game. (The Referee is to hand the non paying team the card). If that team refuses to referee they forfeit. If both teams refuse to referee the game is abandoned. In the incidence where Teams purposely use their own referee to gain an advantage, a by law will be implemented whereby (by law rule #) that a referee cannot referee his/her own team. This will be monitored by the Competition Manager and Referee Director.
3. Graded referees (receiving a payment higher than $20) will have their payment topped up by the Association at the conclusion of the Competition. ie: a level 6 would receive $20 paid on the night with a further $10 per game paid by the Association at the conclusion of the Competition.
4. If there is more than one referee, allocated by the Competitions Manager or Referee Director to a game on the night, they divide the $20 cash ($10 each) and have the rest topped up by the association at the conclusion of the Competition. eg: two level 6 referees, worth $30 each, $10 each paid on the night, and $20 each topped up by the Association at the conclusion of the Competition for this game.
5. For Semi Finals and Grand Finals, the Association pays all referees; NO payment is made by teams. The Association appoints referees to these games.
6. All appointments for games will be authorised by the Competition Manager or the Referee Director. He/she will give preference to qualified, graded referees. He/she will also determine when and if buddies occur.
NOTE 1: If teams are worried about the cost and don't want to pay for a referee, they can referee their own game.
NOTE 2: If there are insufficient graded referees available on competition night, teams will be asked to provide a "duty" referee. It is recommended that all teams ensure they organise for at least 1 or 2 of their players to attain their Level 1 Referee Certificate accreditation. Please contact our Referee Director Caren Friend to register your interest and find out the date of our next Level 1 Referee Course – refereedirector@manlytouch.com
ZERO TOLERANCE POLICY RE: APPROACHES TO THE REFEREE:
· No player, coach or manager is to approach, engage or communicate with the referees at the half time interval.
· No player, coach or manager is to approach, engage or communicate with the referees following the conclusion of the game.
· Referees will no longer engage with the player, coach or manager.
· There will be no signing of the referees card and hence no need for any member to approach the referee following the game.
· Any dispute of the score must be raised with the Competition Manager on the night in question or alternatively in writing within 48 hours of the game taking place.
A player, coach or manager may not agree with the way a referee officiates a game, nor may he/she agree with decisions made, however there are proper procedures and avenues to handle such matters. Approaching referees after the game is not the measure we allow. We do however welcome feedback, reports or consultation under the proper guidelines.
These are:
· Should you have an issue with a performance of a referee you may:
Consult, in a calm manner, with our Referee Director or Competition Manager.
o If necessary they will orchestrate a meeting with the Referee, Coach and Member of the Executive Committee.
O Or alternatively, disputes or feedback can be made in writing to the Competition Manager within 48 hours of the game taking place.
REFEREES: The Referee Director or the Competition Manager will appoint referees to games. Qualified referees will be rewarded dependant on qualifications and commitment. Players wishing to become qualified referees should contact the Referee Director. MWTAI holds Level 1 Referee Courses throughout the year.
INSURANCE: Through our affiliation with NSWTA & TFA, the Insurance Agent is SportsCover 1300 736 390. All players are insured through Touch Football Australia's Insurance Scheme, provided they have:
a) Seniors: The Team has Registered Online and the Player has completed the Online Player Registraton. Juniors: The Team has Registered and the players /parents have completed the player online registration process.

b) Seniors: Signed the Team's Sign On Sheet prior to the game commencing in which they were injured and
b) Seniors & Juniors: Their team's registration fees have been paid in full. Injuries should be reported at the time of the injury to the referee in charge of the game and recorded on the back of the score card and recorded in the Injury Log book, located at the sign on desk. For further details go to "Injuries Claims" section on the web site.
MWTAI ANNUAL GENERAL MEETING and SPECIAL MEETINGS: A team Delegate will be required to attend the MWTAI Annual General Meeting. A team Delegate will also be required to attend special meetings as and when they are called by the MWTAI Executive Committee. 1 Delegate can only represent 1 team at the AGM or special meetings. Only 1 delegate per team may vote at the AGM or special meetings.