Sponsorship Opportunities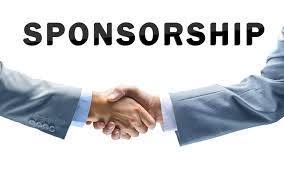 Do you want to become a corporate partner with the biggest participant sporting club in Orange over the past decade?
Do you want to promote your business and boost community engagement with the local Orange community as well as other parts of NSW?
Then look no further than a Corporate Partnership with Orange Thunder Touch Football. We currently are offering a fantastic range of partnership packages which will provide your business with great value for your advertising dollar.
Please see attached Orange Thunder Corporate Partnership Proposal which outlines how our club can assist your business. Also attached is a Partnership Proposal specifically for our Vawdon Cup teams, which participate in a weekly competition in Sydney during the winter months.
Our club are happy to discuss either proposal with you, or even a combination of both, which will specifically tailor your businesses needs.
To discuss these opportunities further, please contact Joel Begnell by email orangeseniortouch@yahoo.com.au or by calling 0410 667 642.
We look forward to hearing from you.