Register Interest in Rep Touch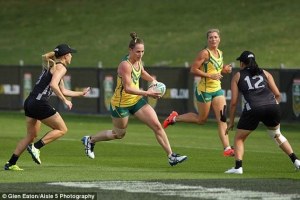 DO YOU WANT TO PLAY REPRESENTATIVE TOUCH FOOTBALL
DO YOU WANT TO BECOME A BETTER TOUCH PLAYER?
DO YOU WANT TO TEST YOURSELF AT A HIGHER LEVEL?

If you've answered YES to any of these questions, express your interest in getting involved with our representative touch program for Opens and Seniors in 2016.
COTA will be watching players during the current summer touch competition and prior to the end of the competition, we will be selecting various training squads for our representative touch program.
These squads will train at various times throughout 2016 and representative teams will be selected from these squads to represent COTA at some of the following tournaments:
- Hornets Championships (venue: TBA)
- Country Championships (venue: Wollongong)
- State Cup (venue: Port Macquarie)
If you are interested in being looked at for possible selection in our representative touch program in 2016, email us at orangeseniortouch@yahoo.com.au with the subject title of 'Interest in Rep Touch', leave your name and contact number, then a member of our association will be in contact with you.
We strongly recommend this to any player who loves playing Touch Football and is looking for a new challenge, as this program could boost you to gaining selection in Regional, State or National teams, as well as allow you to go to tournaments at fantastic locations such as Port Macquarie and Coffs Harbour.