Wet Weather Policy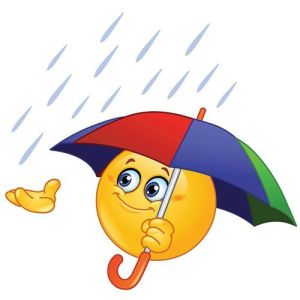 WHY ARE GAMES CANCELLED?
City of Orange Touch Association will cancel competition games when:
storm activity poses a potential threat to the safety of our participants and spectators.

weather conditions increase the risk of injury to participants.

the grounds are closed for use by Orange Waratahs Sports Club.


exceptional circumstances occur which require the cancellation of games.
WHEN WILL THE DECISION BE MADE TO CANCEL GAMES?
The decision of whether to cancel game/s will be made by the City of Orange Touch Association approximately 15-30 minutes prior to the commencement of the first time slot (5.50pm games).
Once first time slot games have commenced, should weather conditions deteriorate throughout the course of the evening and/or the safety of participants become comprimised, the City of Orange Touch Association has the right to decide as to whether game/s are cancelled for the remainder of the evening.
Whilst our association understand that some participants are required to travel to games, our association uses this timeframe to rule on wet weather, as our priority is to have games play where possible, as long that it is safe for our participants.
The condition of the grounds, weather forecasts and player safety are all considered when making decisions in relation to wet weather.

HOW WILL WE NOTIFY YOU OF CANCELLATIONS?
For up-to-date information relating to decisions on wet weather and game cancellations, please look in the 'news' section of this website, as well as on our association's Facebook page.
www.facebook.com/City-of-Orange-Touch-Association-249303781761403/?ref=aymt_homepage_panel
Please DO NOT contact any phone numbers listed on this website for enquiries relating to wet weather, as the above websites will provide the most updated information.