Courses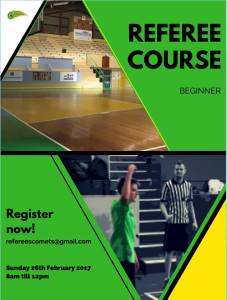 Hi everyone:
A beginner referee course will be held at Alexandria Stadium Sunday 26/2/2017 from 8:00am til 12:00pm. Suitable for people 11+. Please register now by clicking Here
Presenter: Nico Fernandes
Time: 8:00 til 12:00pm
What to bring:
-Paper and pencils
-Sport uniform
Looking forward to seeing you taking part on this adventure!!!