Memberships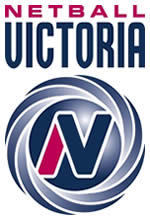 The Knox Regional Netball Centre is an affiliate of Netball Victoria.
All players, coaches, umpires, officials and spectators must comply with the Netball Victoria Constitution and Regulations and Policies, including the Netball Victoria Member Protection Regulation.
Netball Victoria Membership
Netball Victoria provides membership to all players, umpires, coaches and officials. This membership provides a range of benefits and includes basic public liability insurance at netball training and competitions run throughout Victoria. All memberships expire on the 31st December each year and anyone can join or renew n the first game of the competition.
All players, coaches, umpires and officials need to register and pay for your Netball Victoria Membership through your local Club or Association. It is important to note that a player must have a current membership BEFORE she/he takes the court, so you must make sure you pay BEFORE your first match.
Players may not be allowed to play unless they provide a current membership card.
Our centre only takes cash/credit card for Netball Victoria membership and this can be paid in person to the supervisors of the competition. If you play netball in another competition or venue, you will not need to pay it twice.
Netball Victoria Membership for 2017 (including GST) and offers the following categories:
| Membership | Fee | Details |
| --- | --- | --- |
| Senior | $ 71.00 | Seniors are born on or before 31/12/1999 - (18 & over) |
| Junior | $ 51.00 | Juniors are born between 01/01/2000 - 31/12/2006 - (17 years & younger) |
| Net Set Go | $ 49.00 | Modifieds after born after 01/01/2007 |
| Mixed | $ 115.00 | Covers 12 senior players only in this mixed competition (each season) |
| All Abilities | $ 51.00 | Access All Abilities (on receipt of valid ID) |
| Off the Court (Committee Members, Volunteers, Parents etc | $ 39.00 | Not valid for Players, Coaches or Umpires |