Weeknight Netball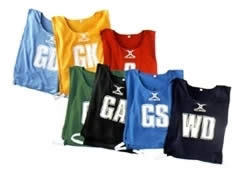 Mountain District Netball Association (MDNA) currently plays social indoor netball for ladies on Monday, Tuesday, Wednesday and Thursday nights at the Knox Regional Netball Centre.
The weeknight netball competitions are played on full-size indoor netball courts and badged netball umpires are provided for all netball matches.
Netball games are played for 40 minutes (4 quarters x 10 minutes). Games may be played between 6.30pm and 11.00pm each night and times usually change from week to week. No games are played on public holidays, but games are usually played during school holidays.
Grading matches are held for the first few weeks of a new season and full fixtures will be available once grading is completed. Each night aims to have a high, medium and low section to try and provide an competitive and enjoyable season to all teams.
Players over the age of 14 are welcome to enter their own team or sign up as an individual player looking to join an existing team. All players are required to have Netball Victoria membership prior to playing.
For more information about any of the ladies weeknight indoor netball competitions, please visit their website at http://mountaindna.vic.netball.com.au/
You can also contact Jacqui, the Indoor Convenor, on 03 9756 0367 or call the Supervisors weeknights after 6.30pm on 03 9753 6404.