N.E.A.T Program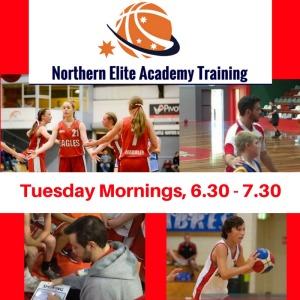 Two and a half hours is the time each Junior Athlete has with their current coach on a weekly basis. You need to put in extra work to ensure you become the best basketballer and athlete that you can be. This can be done by yourself but to benefit, the extra training you do needs to be of an excellent quality. The N.E.A.T. Program will identify aspects to your game that requires improvement and put a plan in place to assist your development. If you're looking to attend Eagles trials, and want to be prepared, this program is for you!
"I look to improve each player's individual and team based skills which can be directly implemented into their game on a Friday night. On top of that, the athletes work on motor skills, translating into improved footwork and quickness." Daniel Girolami.
Common feedback we receive is that afternoon/evening development programs are difficult to attend due to other commitments such as sport trainings and school activities. This program is beneficial as it is before school which will reduce the chance of clashing with other commitments.
The head coach of this program, Daniel Girolami, is currently our Under 14 Boys Head Coach. He is a "Home-grown" Eagle who participated in our morning programs when he was a junior athlete. Not only did it improve his ability as a player, it assisted with his pathway to the current Senior Championship program.
Venue – Diamond Valley Fitness & Leisure Center
U/12s to U/16's – Tues Morn @ 6.30am – 7.30am
Coach:
Daniel Girolami
U14 Boys Head Coach at Diamond Valley Eagles
Current SCM Diamond Valley Player

Program Includes
10 sessions of skill development – Footwork, Dribbling, Passing & Shooting

Agility development

Individual feedback throughout and at the completion of the 10 sessions

Suited to Rep Level Players
Cost - $150 + GST per person ($165.00 total)
Payment to be made in full

Call the DVBA office for more information on 9432 4720
Northern Elite Academy Training singlet can be purchased for $45 (Recommended for new athletes to this program to purchase)
The Program will start Tuesday 18th July 2017 until 19th September 2017
Places are limited. To register, please complete the Athlete Information Form and return to the Diamond Valley Basketball Office including payment.