Jobs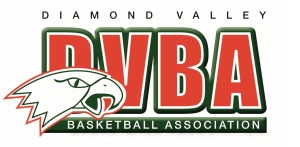 See all of the latest jobs available with the DVBA...
Northern Junior Basketball League Grading Secretary Positions Available
Reports to: Diamond Valley Basketball Competitions Manager
Status: Casual
Diamond Valley Basketball Association is one of the biggest Basketball Organisation's north of Melbourne. Based in Greensborough, it has more than 5,700 members participate in the game of basketball throughout the week. As a Grading Secretary, you will be required to have a good understanding of basketball having played, coached or spent considerable time around the game. The job requires you to watch a numbers of games per week and cover game scores and results within the particular age group you are responsible for. You will be required to report back and communicate with the DVBA's competitions manager with recommendations of which teams should be moved up or down grades during the grading phase to ensure we deliver a fair and even competition for all teams.
Key Attributes:
Excellent administrative skills

Capacity to work flexible hours

Able to work weekends and/or weeknights

Well organised and able to deliver information in a timely manner

Ability to work independently and as part of a team

Strong Basketball knowledge

Working with Children Card
Please email your application including a covering letter with detailed resume to: ross@dvbasketball.com.au
For further enquiries, please contact the CEO, Ross Wignell on (03) 9432 4720

Applications close: Monday 11th December 2017