Jobs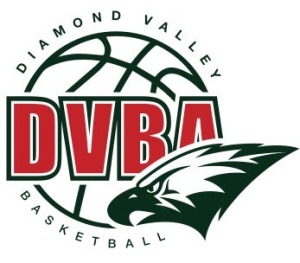 See all of the latest jobs available with the DVBA...
Casual Positions Available
Reports to: Diamond Valley Basketball's CEO
Status: Casual
Diamond Valley Basketball is one of the biggest Basketball Organization's north of Melbourne. Based in Greensborough, it has more than 6,000 members participate in the game of basketball throughout the week.
At Diamond Valley, we offer an excellent playing, coaching and refereeing pathway, as well as providing exceptional working platforms. Looking to increase the DVBA's team of enthusiastic and passionate casual staff, this opportunity could very well provide considerable variety to your working week.
Amongst various responsibilities, you may find yourself involved in
- setting up and running of Diamond Valley's BV Elite and Big V home games
- working the door for the popular VJBL competition on a Friday evening
- esponsible for the operation of our Senior Domestic Competition on evenings during the week.
Key Attributes:
Strong customer service orientation

Excellent administrative skills

Capacity to work flexible hours

Able to work weekends and/or weeknights

Well organized

Ability to work independently and as part of a team

Basketball knowledge preferred

Working with Children Card
In a very fast, energetic industry with many activities always happening, this could very well be a great fit for you.
Please email your application including a covering letter with detailed resume to: ross@dvbasketball.com.au
For further enquiries, please contact the CEO, Ross Wignell on (03) 9432 4720
Applications close Wednesday 21st November 2018