About us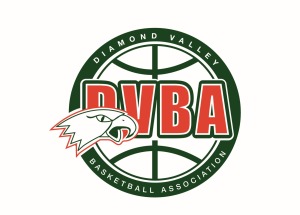 The Diamond Valley Basketball Association is authorised by Basketball Victoria and Basketball Australia to manage basketball in the Diamond Valley geographical area. We offer a supportive, community based approach to basketball for all walks of life and have had proven success across all levels of basketball.

We operate the following basketball programs:

Junior domestic girls and junior domestic boys (under 8s - under 20s).
More than 3,500 players participate every week of the year (excluding school holidays) across 20 domestic clubs based within the Diamond Valley region, its a fantastic place for any young aspiring basketballer to begin their career. See where your local club is based in the domestic section of our website and inquire with them today!

Senior domestic women and senior domestic men.
Currently we have more than 1,500 people playing basketball in our senior domestic competition. The compettion is a great chance to assemble with a group of friends and play a competitve season of basketball.

Junior representative girls and junior representative boys (under 12s - under 18s)
The Diamond Valley Eagles junior representatives play against other associations throughout Victoria in Australia's premier junior elite competition - VJBL

Senior representative women and senior representative men.
We field two men's and women's teams in the Big V competition as the Diamond Valley Eagles, Victoria's breeding ground for National Basketball League and South East Australian Basketball league players. These teams play games throughout metropolitan and country Victoria providing wonderful exposure of promotional partners brands.

Junior development programs.
Our programs cater for females and males of all ages and all skill levels aimed at making them the best player they can be. We offer programs that focous on the basics of basketball, skill development as well as strength and conditioning.
Administration Office Hours
| | |
| --- | --- |
| Monday - Friday | 10:00am - 5.00pm |


DV Shop Hours
| | |
| --- | --- |
| Monday | 6.30pm - 9.00pm (During Senior Domestic Season) |
| Tuesday | CLOSED |
| Wednesday | 6.30pm - 9.00pm (During Senior Domestic Season) |
| Thursday | 6.30pm - 9.00pm (During Senior Domestic Season) |
| Friday | 6.00pm - 9.30pm (During VJBL season) |
| Sunday | 6.30pm - 9.00pm (During Senior Domestic Season) |