2017/18 Try Outs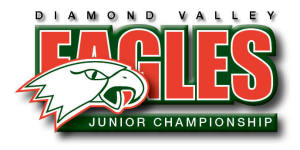 Diamond Valley Eagles representative program has been a demonstrated leader in player development and education for a number of years. Many of our Eagles athletes have gone on to play in the NBL, WNBL, FIBA World Championships for Australia, Australian Junior Championships for Victoria, attend Basketball Australia's Centre of Excellence, or earn U.S College scholarships.
For male and female athletes wishing to try out for a position within theDiamond Valley Eagles Junior Representative program for 2017/18, dates and times for try out sessions and all relevant information is listed on the images attached.
We welcome new and returning representative players, as well as those that wish to try out from other clubs – those currently external to Diamond Valley must have a signed 'Permission to Train' form (found here :http://bit.ly/29Rm8J5) prior to taking the court.
Registrations for try outs are now open. Make sure to complete this online form before attending.
https://membership.sportstg.com/regoform.cgi?formID=71659
Come and soar with the Eagles in 2017/18 !