Home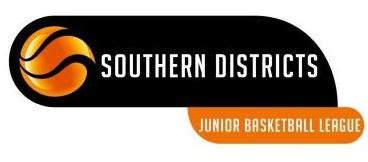 UNIFORMS
We are aware that with the rapid growth of the SDJBL a number of players will not have singlets ready for this Saturday. No need to panic. Parents are asked to simply follow the below procedure:
SOUTH ADELAIDE PANTHERS - Wear a white or light T-Shirt if playing another club. Bring both a white or light AND blue or dark T-Shirt if playing another South teams.
SOUTHERN TIGERS - Wear a black or dark T-Shirt if playing another club. Bring both a black or dark AND yellow or light T-Shirt if playing another Southern team.
2018 Winter Season

All Clubs have positions available for 2018 Winter Season.
For more information please contact one of the Clubs below:
South Adelaide Panthers (based at Marion):
Jeremy Cotterill
sdjbl@southadelaidebasketball.com.au
Southern Tigers (based at Morphett Vale):
Dean Nyberg
bom@southerntigers.com.au
If you have a team of players interested in joining the competition please email admin@sdjbl.com.au for more information.
What is the SDJBL?
Basketball is an international sport involving people with varying levels of skill and abilities and because of this it is one of the highest participant sports in Australia. It caters for all ages, genders, cultures, economic status and playing capabilities.
The Southern Districts Junior Basketball League is a local competition for junior basketballers in the southern suburbs and country areas south of Adelaide.
The purpose is to provide a competition that is accessible without overburdening families with the time and financial commitments of the District basketball system.
The focus will be providing players, referees and coaches the opportunity to learn and enjoy basketball without the intense pressure of District basketball.