Adult Learn to Sail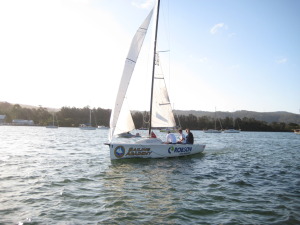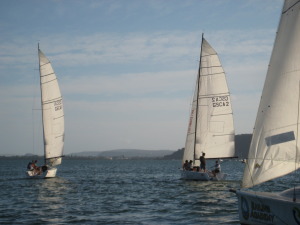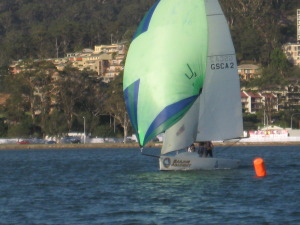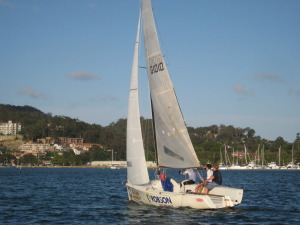 Yachting Australia Start Crewing and Start Helming – Keelboat
This course develops refined sailing skills, delivers both the Start Crewing and Start Helming courses and introduces the basics of sailing on a Keelboat including boat handling, safety and sailing theory. The course includes a minimum of twelve practical lessons and three theory lessons. It includes Yachting Australia and Gosford Sailing Club memberships as well as course completion certificates. This course is an excellent way to become more involved in sailing and meet other sailors at a similar skill level. After completing this course sailors can join Twilight racing on Wednesday Afternoons.
Cost: $495.00 pp (max 20 people per course)

Dates and Times for 2018 Course
2018 Dates:
To be advised- September Period

What to bring:
- Soft and white soled shoes
- Wet-weather jacket
- Clothing suitable to the weather forecast to keep you warm.
Course Review and Feedback by course participant Dianne Green:
"My partner had been bugging me to come sailing with him since we moved to Sydney. For some reason we never got around to it until we moved to the Central Coast. I looked up the GSC on the internet and found that they had an Adults Learn to sail course on the Magic 25s - no experience necessary. I thought "great, it's not just for kids so I won't look like a colossal fool trying to stay afloat in dinghy!" My partner enrolled with me and together we commenced the course.
When I commenced the course I was simultaneously thrilled and nervous at the immediacy of hands-on involvement: sailing really is doing, and doing is sailing. Not just that it was encouraged, but because it was expected and I was learning directly through my actions, this was a rapid confidence booster. I also acknowledge the teachers' excellent communication skills: reminding us to talk, loud and clear and to remain alert. This inspired synchronicity with each other and helped to apprehend problems before they escalated.
What I did not know until I started the course was that GSC had cultivated a swathe of world class sailors, from Olympic gold medalists to Sydney-Hobart veterans and a multitude of lesser known, local sailors with extraordinary experience and skills in their fingertips – all willing to impart knowledge, particularly to the new students. Often these sailors would skipper the Magic 25s so we learned from a rich, diverse, deep body of teachers with varied practices.
GSC offered a unique solution with friendly, hands on teachers who were distinguished sailors and competitive to boot! The delivery of this course, with its practical and theory components, provided a fine blend of learning which was reasonable and reliable: once you had that knowledge, it laid a great foundation upon which to build your sailing education.
Enrolling in the course also provided opportunities I had not foreseen: crewing on yachts for in-shore and twilight races and eventually commencing regular crewing in the off-shore races. At the end of the course my partner and I purchased a Fireball and began racing it in the Mixed Fleet at GSC.
I would absolutely recommend the GSC to any person, young or old, with even the slightest interest in boats, water and/or sailing. I can't promise you won't get addicted but I can promise that it could potentially change your life – for the better!
Thank you Peter, Neil & all the other teachers at GSC."