Full Page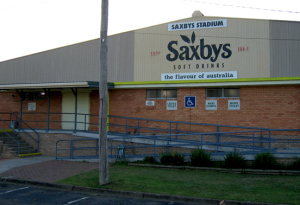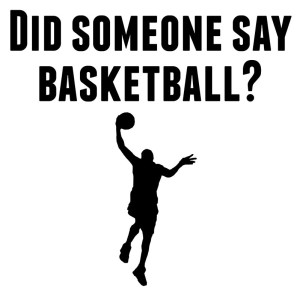 Welcome to Saxby's Stadium.
The home of Taree Basketball Association Inc promoting enthusiasm for basketball and emphasizing skill development and fun for school students and enjoyable participation for adults.
Competitions for the second half of 2016 are up and running and will continue all the way to mid December. If you would like to join the fun and games, team numbers are full but individual nominations are still being accepted.
The Tuesday afternoons and nights are set aside for juniors and senior men and women and the Sunday school competitions for children from Kindergarten to Year 10 will run to the end of term three, when the very popular term four competitions will move to Saturdays.
Individual players need to hold a current NSW Basketball registration card. Registration fees for 2016 will remain unchanged from 2015 and are Seniors $80.00 Junior (Not turning 18 in 2016) $65.00
Juniors on Tuesdays from 4.00pm, Women and Men on Tuesdays from 6.00pm and children from Kindergarten to year 10 on Sunday mornings from 9.00am.
Annual Registration and weekly game fees apply.
"Aussie Hoops" which is Basketball Australia's introductory program for children aged between 5 and 10 may be returning to Taree in term 3,2016 but will that will be determined by court availability. Details will be posted here or you may like to visit www.aussiehoops.com.au then simply tap the 2430 postcode into the program locator on the website for details of the programs as they become available.
Taree Basketball also provides players wanting to take their game to the next level with the opportunity to play representative basketball with the Taree Tornadoes junior teams.
Planning has started for 2017 the Molten Waratah Northern NSW Basketball League where age groups range from U12 to U18 for both girls and boys. For families with children interested in representative basketball here is information about birth years for the various age groups in 2017. U12 for players born 2006 and 2007, U14 for players born 2004 and 2005, U16 for player born 2002 and 2003 and U18 for players born 2000 and 2001.
Individual weekend playing costs (advance payment required) are set at $35.00 (reduced from $50.00 through the fundraising efforts) plus travel and accommodation costs. There is usually one weekend per month, March through to July, with travel to such places as Armidale, Tamworth, Lismore and Grafton.
Please contact Taree Basketball on (02) 6551 7456, email tareebasketball@hotmail.com or www.facebook.com/taree.tornadoes for all the details.
Click on "News" tab for the latest articles.
School Basketball @ Saxby's Stadium
Draw for Sunday 18/09/2016
* * * All players must be registered with Basketball NSW to participate in competitions conducted by Taree Basketball at Saxby's Stadium * * *
Competitions covering school terms two and three will be played on Sundays.
*** New players welcome ***
Divisions – Mixed K to School Year 2, Mixed in School Years 3 & 4, Girls in School Years 5/6, Boys in School Years 5/6 and High School Mixed in School Years 7 to 10.
Trophies for both winners and finalists will be presented at the end of each year 5/6 game.
Court 1
9.00am (Mixed – K to Y2)
(Duty One person from each team)
Referee Maddie Prowse / Mikayla Collins
9.50am (Mixed – Y3/4) Chatham Cavaliers v Mixed Thunder
(Duty One person from each team)
Referee Angela Jordan / Leon Thomas
10.40am (Girls Y5/6 Final) St Joseph's v Taree West
(Duty One person from each team)
Referee Bethany MacDonald / Grace McCallum
11.30am (Boys Y5/6 Final) St Joseph's v TTU12G
(Duty One person from each team)
Referee Cameron Wendell / Izaak Lavandero
12.20pm (Mixed Y7-10)
(Duty One person from each team)
Referee Annika Scott / Hayley Hood
Court 2
9.00am (Mixed – K to Y2)
(Duty One person from each team)
Referee Flynn Pereira / Jack Scott
9.50am (Mixed – Y3/4) Taree West Wariors v St Joseph's Rockets
(Duty One person from each team)
Referee Kaylah Thompson / Reece Jeffriess
12.20pm (Mixed Y7-10)
(Duty One person from each team)
Referee Grace McCallum / Steve Campbell
Magic Monday
The "Magic Monday" skills sessions which are conducted at Saxby's Stadium on Mondays from 4.00pm are fun and are presented in a safe and friendly environment for the low cost of just $2.00 per participant, which is excellent value.
The sessions are designed to provide registered players from the Sunday school competitions with a training afternoon to work on the individual fundamental skills of the game to assist in providng a more enjoyable experience when the children take the court in the competitions.
The ball is in your court but here is a good quotation from legendary basketball player, Michael Jordan, for you to consider " I have always believed if you put the work in, the results will come"
Go on, take the first step to see where the basketball journey may lead you ! ! !
Junior Basketball
@
Saxby's Stadium.
Tuesday 20/09/2016
Court 1
4.20pm Magic v Celtics
(Duty – One person from each team)
Referee – Reece Jeffriess / Izaak Lavandero
5.10pm Tornadoes v Slammers
(Duty – One person from each team)
Referee – Grace McCallum / Hayley Hood
Court 2
4.20pm Wanderers v Bulls
(Duty – One person from each team)
Referee – Jack Scott / Cameron Wendell
5.10pm Wizards v Hotshots
(Duty – One person from each team)
Referee – Maxine Debreceny / Kaylah Thompson
Teams
Hotshots (Dark Blue)

Tornadoes (Black)

Slammers(Navy)

Wizards (Green)

1) Jamain Morris

1) Jack Scott

1) Benny Williams

1) Jordan Woodward

2) Shaun Jackson

2) Ethan Martin

2) Drey Mercy

2) Myles Mitchell

3) Jacob Straub

3) Nathan Smith

3) Nick Mann

3) Alex Milliken

4) Cameron Wendell

4) Izaak Lavandero

4) Adam Koch

4) Jaland Small

5) Blake Browne

5) Reece Jeffriess

5) Adam Rylewski

5) Jaden Sheridan

6) Joshua Davis

6) Reid Brown

6) Lachlan Burns

Wanderers (Red)

1) Kyesha Wilkinson

2) Ebony Extrem

3) Beth MacDonald

4) Annika Scott

5) Sophie Croker

6) Raechellie Thomas

7) Cory Wilkinson

8) Ciara Wilkinson

9) Lauren Chadburn

10) Jordyn Halfacre-Ryan

Magic (Light Blue)

1) Joel Christensen

2) Cooper Seckold

3) Danny Hobbs

4) Mitch Hobbs

5)MaxineDebreceny

6) Angela Jordan

7) Khai Gahan

8) Jeremy Davis

Bulls (Silver)

1) Thomas Neal

2) Alyssa Morley

3)Bianca Dening

4)Hayley Hood

5)Lewis Brown

6)Aaron Smith

7) Grace McCallum

8) Luke Earley

9)Kaylah Thompson

Celtics (White)

1) Jackson Brody

2) Tom Kladis

3) Koby Gibson

4) Flynn Pereira

5) Kenzo Roxas

6) Mhalikai Mercy

7) Jake Saunders
Basketball Draw for Women's and Men's Competitions
Tuesday 20/09/2016
Round Eight
Court 1
6.00pm (Women) Great Lakers v Johnson & Thompson
(Duty Sharks)
Referee Cameron Wendell / Izaak Lavandero
6.50pm (Women) Towers Smash Repairs v Sharks
(Duty Johnson & Thompson)
Referee Maxine Debreceny / Hayley Hood
7.40pm (Men) Kings v Wizards
(Duty Towers Smash Repairs)
Referee Yvette Wilkinson / Cameron Wendell
8.30pm (Men) Tigers v Hawks
(Duty Kings)
Referee Jaland Small / Bernie Doran
Court 2
6.00pm (Women) Anonymous v MRD Eelctrical
(Duty Wing Nuts)
Referee Chris Small / Bethany Mac Donald
6.50pm (Women) Wing Nuts v All Stars
(Duty MRD Electrical)
Referee Chris Small / Jordan Woodward
7.40pm (Women) Howard Funerals v Mayo Private Hospital
(Duty All Stars)
Referee Chris Small / Kane Kriss
Bye :- Hogan's Plumbing
Men's Teams
| | | | |
| --- | --- | --- | --- |
| Kings (Red) | Hawks (Green) | Tigers (Yellow) | Wizards (Orange) |
| Troy Knutson | Kane Kriss | Jacob Straub | Jordan Woodward |
| Elliott Bruton | Cameron Galle | Nathan Smith | Jaland Small |
| Alex Beckton | Connor Thorp | Eddie Corben | Alex Milliken |
| Alistair Eldred | Nic Ryan | Mikah Gibson | Myles Mitchell |
| Bernie Doran | Xavier Jabar | Mark Hamilton | Jack Boyd |
| Nathan Maher | Ben Wainwright | James Corben | Lachlan Burns |
| Jack Scott | Patrick Edgar | Paul Shalhoub | Ben Williams |
| Colin Scott | Scott Sai-Louie | Jacob Green | Hayden Vakauta |
| | Caleb Marden | Jack Paine | |
| | Steve Atkins | | |
| | | | |
| | | | |
| | | | |