Home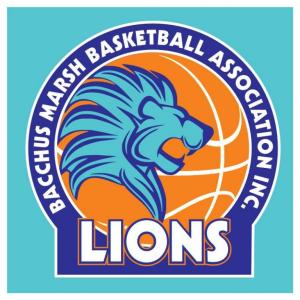 Welcome to The Bacchus Marsh Basketball Association's website.
Inside this site you will find everything you need to know about our association.
WINNER OF THE
2013
VJBL SMALL ASSOCIATION OF THE YEAR
---
Online Registration for the new season is now open!
Registrations for the Bacchus Marsh Basketball Association current season is now ready to use. Please see the Register Now button at the top right of this page to register.
Please note: the registration process has changed and you will be asked for your email address - please use the one you have registered previously to FoxSportsPulse with. You also may be prompted to reset your password - please follow the process requested.
In line with Basketball Victoria Country policy, all Associations are now required to register online for the Summer 2017 season.
Who needs to register?:
All players, Senior & Junior are required to register online with the Association they wish to play in. It is easy and quick to do, just click on the Online Registration icon and follow the prompts.
Registration must occur prior to Monday, 3 October to enable Clubs to place players in their relevant teams. If you are not registered by the commencement of the season, you will not be able to play.
Please note: If registering online via a mobile device i.e. phone or iPad, you will need to scroll down to the bottom to register - DO NOT choose a club and register that way or it will result in duplicate entries on the database.

What are the costs?: There are no registration fees for currently registered players.
However, for new players the fee is approximately $80 being:
Basketball Victoria Country Affiliation fee - $40.58

Association Affiliation fee - $39.40.
There is an Administration Fee included in this payment to Fox Sports Pulse.
The Association Affiliation Fee is valid only until the end Summer Season only - 31 March 2017.
When does my registration expire?: All players in the Bacchus Marsh Basketball Association are registered until the 31 March 2017, regardless of the date they register.
Important note - What if I am registered at another Association?: If you have already registered and paid your Basketball Victoria Country Affiliation fee (BVCA) at another Association, you are still required to register at every Association at which you compete in.
Whilst you will not be required to pay another BVCA fee, you will be required to pay the Association fee that is set by the Bacchus Marsh Basketball Association, including all game fees.
A Secondary Registration form will be sent to you via email to complete. Please note that proof of registration at another Association will be required by this Association. This can be done by forwarding your successful registration from your primary Association prior to registering.
It also needs to be noted that your Secondary Registration expires at the same time that the Primary Registration does (this may be a different date to this Association's expiry date).
If you experience any difficulties, please contact your Club in the first instance, or contact bmba.secretary3340@gmail.com.
I WANT TO PLAY BUT DO NOT BELONG TO A CLUB
Are you looking to kickstart your summer and join our progressive Association?
Looking for a team to join, but don't know anyone?
Please email your name, date of birth and any other relevant details to bmba.secretary3340@gmail.com and a Club will be found for you.
---
VJBL Registration
Anyone who missed VJBL Squad payment day and uniform Sizing last Saturday/Sunday this is your last opportunity this week
Tuesday 25th October Leisure centre 5.45pm – 7pm (eftpos available)
Thursday 27th October Leisure centre 6.00pm – 7.00pm (cash Only)
You need to make either of these days as your uniform orders will be placed next week, and payment for your registrations is next week
We have a payment plan if you are unable to pay the full amount now! So you can pay a deposit and get measured up for your uniform.
---
Under 20 tryouts this Sunday the 30th of october.
Be at the Leisure Centre at 9:30 am
---
POSITION VACANT
BMBA MUVJBL Referee Supervisor
Friday Night Home Games
Hi Pride,
The VJBL Subcommittee have a vacancy for a Referee Supervisor for Friday night home MUVJBL home games. Please see below attachment for job description and further details.
Applications close 16 October 2016.
Cheers!