Home
FTC Programme 2014
Trials for the 2014 FTC programme will be held in November. Players who were in the 2012/13 programme have been sent information.
Clubs have also been asked to send their player nominations for the trials.
All players nominated to trial will be sent an invitation from Capital Football by Oct 17th.
Players must confirm their attendance at the trials to be registered.
2013 Coaching Courses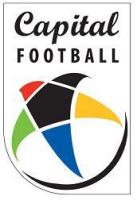 The Coaching Calendar for 2013 is now available. Please click here to view the courses and to register online.
Info for Parents on Whole of Football
NZ Football and Capital Football have worked together to bring you this easy to read brochure about the Whole of Football Plan. You can download it here
If you have any questions, don't hesitate to contact one of the Football Development team - our details are here