About Us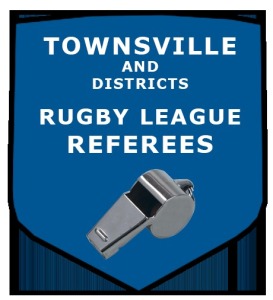 The Road Less Travelled may just be the Ride of Your Life
The Townsville and Districts Rugby League Referee's Association facilitates Rugby League fixtures within the Townsville region including surrounding districts, including Ayr, Bowen, Ingham and Charters Towers.
Our association has a proud record of referee development with new members starting their refereeing journey officiating in mini modified matches with the assistance of our supportive group of referee coaches and mentors. From here referees will have the opportunity to progress through the grades, on their way to achieving their individual goals.
Our high standards of development have ensured the on-going success of our association with our members facilitating high level representative fixtures and in the NYC and Intrust Super Cup Competitions.
These successes would not be possible with out the passionate involvement of our association's Junior Coordinator & Supervisor who ensure engaging and specified training is delivered weekly to members.
Whether you are looking to get fit, earn money or trailblaze a new career path, the TDRLRA is committed to helping you get the most out of your involvement in the game of Rugby League. We are always keen to hear from people interested in joining our association and more information on how to do this is available under the "Get Involved" Tab.