Home Page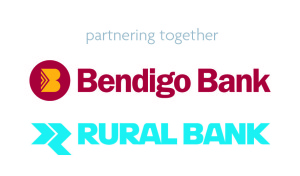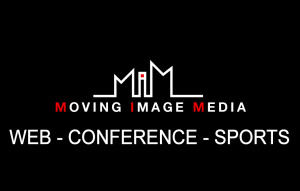 Bendigo Bank
& Rural Bank
Central Highlands
Football League
Proudly supported by naming rights partner Bendigo Bank & Rural Bank
Federation University joins with CHFL
A new partnership stars the 2017 season with Bendigo Bank and Rural Bank Central Highlands FL welcoming Federation University as a new partner.
With many of the players within the league being either current students or graduates of Federation University this partnership is sure to bring plenty of interst in the league at the various Federation University campuses around the region.
Go the Federation University Home page to find out all that is on offer, www.federation.edu.au
Bendigo Bank & Rural Bank
The Central Highlands Football League Board of Management are delighted to announce the exension of the Bendigo Bank and Rural Bank as the league's naming rights partner for seasons 2017/2018.
The Bendigo Bank has been a loyal sponsor of the league since 2006, a long running partnership which has been outstandingly successful.
The Bendigo Bank has forged strong ties over the years with the majority of CHFL clubs as their branches extend to the outlying communities within the league.
The league now welcomes the naming rights partner as a new brand after the Bendigo Bank and Rural Bank joined forces and we look forward to another successful partnership going forward during the next two seasons.
2017 Match Start Times Smythesdale and Daylesford
Due to some teams not being fielded during the 2017 season at Smythesdale FNC and Daylesford FNC match start times will change.
Smythesdale match start times have change to the following.
U12's 10.00am
U15's 11.00am
U18's 12.15pm
Reserves 1.45pm
Daylesford match start times have changed to the following.
U12's 10.00am
U15's 11.00am
Reserves 12.40pm
Seniors 2.30pm
CHFL Preferred Uniform Supplier
The Central Highlands F.L. continues its partnership with Loco Sportswear as the preferred uniform supplier within the CHFL providing on and off field uniforms to clubs within the league.
Loco Sportswear is a licensed AFL Victoria Country supplier able to provide matchday jumpers and socks, netball skirts and off field apparel to suit all needs of clubs.
All orders are recommended to be placed directly with Loco Sportswear. www.locosportswear.com.au

For further information contact Gary March on 0412 359936 or e-mail gary@locosportswear.com.au
Advertising Opportunities with the Central Highlands Football League
The CHFL website received over 2.4 million hits in the 2016 season, if you would like the opportunity to advertise in the seasons weekly football program or the leagues home page contact league sponsorship manager Miranda Donald on 0409 954283 for details!
Be part of one of the largest community football leagues within country Victoria!