Home Page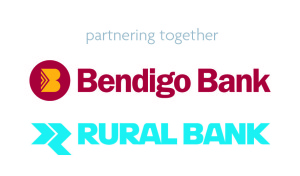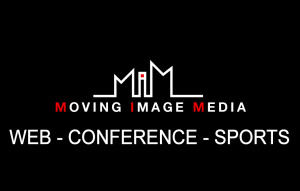 Bendigo Bank
& Rural Bank
Central Highlands
Football League
Proudly supported by naming rights partner Bendigo Bank & Rural Bank
Senior "RSM" Interleague Training Squad Announced
The 2017 AFL Victoria Country WorkSafe Community Championship matches are scheduled to be played on Saturday 13th May, the CHFL will take on the Southern League at Lyndhurst. A curtain raiser will kick off at 12.00pm with an U19 match, the senior match will commence at 2.15pm.
Senior coach Clive Raak has announced the following senior training squad, proudly sponsored by RSM.
Jack Duke- Beaufort
Lachlan Murray - Beaufort
Mitchell Bowman- Bungaree
Luke Mirtschin- Bungaree
Jarrod Morgan- Buninyong
Jarrod Rodgers- Buninyong
Sebastian Walsh- Daylesford
Ken Cummings- Daylesford
Cameron Lovig-Daylesford
Sam Jenkins- Dunnstown
Luke Gunnell- Gordon
Mark Gunnell- Gordon
Chris McGuigan-Gordon
Mick Nolan- Gordon
Tye Murphy- Gordon
Jackson Hogan-Hepburn
Segifili Asa Leausa-Hepburn
Daniel Rees- Hepburn
Alan Ware-Hepburn
Dylan Fishwick-Newlyn
Alex Morrish-Newlyn
Daniel Wehrung-Newlyn
Jarrod Thompson- Rokewood Corindhap
Aaron Gercovich-Rokewood Corindhap
Jake Dowell-Rokewood Corindhap
Joel Maher- Springbank
Billy Driscoll-Springbank
Justin Simpson- Springbank
Matthew Tyler- Springbank
Matt Dawson-Waubra
Lincoln Barnes-Waubra
Junior Interleague Training Schedule
The Junior Interleague training schedule for the matches against MCDFN are as follows.
Wednesday 26th April at Newyn FNC 5.30pm to 6.30pm
Wednesday 3rd May at Creswick FNC 5.30pm with a meal for the players to follow in the club rooms.
2017 Match Start Times Smythesdale, Gordon,Ballan and Daylesford
Due to some teams not being fielded during the 2017 season at Smythesdale FNC, Gordon FNC, Ballan FNC and Daylesford FNC match start times will change.
Smythesdale match start times have change to the following.
U12's 10.00am
U15's 11.00am
U18's 12.15pm
Reserves 1.45pm
Daylesford and Gordon match start times have changed to the following.
U12's 10.00am
U15's 11.00am
Reserves 12.40pm
Seniors 2.30pm
Ballan
U12 matches against Ballan will commence at 10.00am
Federation University joins with CHFL
A new partnership stars the 2017 season with Bendigo Bank and Rural Bank Central Highlands FL welcoming Federation University as a new partner.
With many of the players within the league being either current students or graduates of Federation University this partnership is sure to bring plenty of interst in the league at the various Federation University campuses around the region.
Go the Federation University Home page to find out all that is on offer, www.federation.edu.au
CHFL Preferred Uniform Supplier
The Central Highlands F.L. continues its partnership with Loco Sportswear as the preferred uniform supplier within the CHFL providing on and off field uniforms to clubs within the league.
Loco Sportswear is a licensed AFL Victoria Country supplier able to provide matchday jumpers and socks, netball skirts and off field apparel to suit all needs of clubs.
All orders are recommended to be placed directly with Loco Sportswear. www.locosportswear.com.au

For further information contact Gary March on 0412 359936 or e-mail gary@locosportswear.com.au