About Us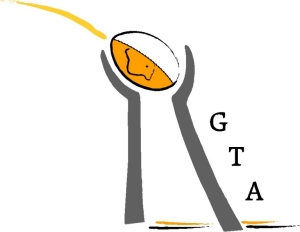 Welcome To:
Goldfields Touch Association
2016/17 Calendar:
We would like to welcome back old and new players to the 2016/17 playing season as follows:
AUSTOUCH
The AusTouch program is the first stepping stone in the Touch Football player pathway, introducing kids to the basics of Touch Football in a fun and progressive program, which builds on the skills, concepts and rules over the sessions.
Suitable for kids 5 - 10 years old, that have had limited or no past involvement in Touch Football.
6 week program with a Come & Try day on Saturday 8th October 2016 prior to commencement of Round 1, Saturday 15th October through to 19th November 2016, 9:00 to 10:00am at Oasis Playing Fields.
Cost $40 per child - Register for AusTouch here
For more information, contact Daryl or Trish Steiner: daryltrisha@yahoo.com.au
JUNIOR MIXED COMPETITION
The opportunity for those who have learnt the basics of Touch and now want further develop their skills in a game situation.
The Junior mixed competition commences with a Come & Try Day on Saturday 15th October 2016 and runs through to 25th February 2017
Participating Age Groups:
Under 10's (6-10 year olds)
Under 13's (11 - 13 year olds)
Cost: $50 per child
Registrations Close 10th October 2016
Register your Junior mixed team here
SENIOR MIXED COMPETITION
15 Round Senior Mixed Competition plus 2 rounds of finals.
All levels of abilities from A Grade to E Grade
Saturday evenings 5pm, 6pm & 7pm
Saturday 15th October 2016 - Come & Try Day
Saturday 22nd October 2016 to 17th December 2016
CHRISTMAS BREAK
Saturday 21st January 2017 to 25th February 2017
Saturday 11th March 2017 - Semi Finals
Saturday 18th March 2017 - GRAND FINAL, followed by dinner and presentations.
Cost $100 adults, $50 school age students
Registrations close 10th October 2016
Register your Senior Mixed team here
Referee Courses
Yet to be confirmed