About Us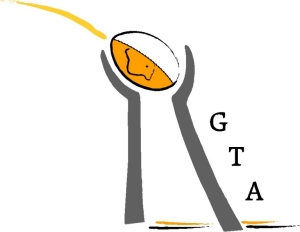 Welcome To:
Goldfields Touch Association
2015/16 Calendar:
We would like to welcome back old and new players to the 2015/16 playing season as follows.
Register Here to register a member to a team (you must have your team code to do this). Please get this from your team contacts.
Summer Competition: (14 Round Senior Competition plus 2 rounds of Finals) Saturday evenings 5pm, 6pm & 7pm
Saturday 10th October 2015 - Come & Try Day
Saturday 17th October to 12th December 2015 (Rounds 1-9)
CHRISTMAS BREAK
Saturday 16th January to 13th February 2016 (Rounds 10-14)
Saturday 20th February 2016 - Semi Finals
Saturday 27th February 2016 - GRAND FINAL, followed by dinner and presentations.
PLEASE DOWNLOAD AND READ A COPY OF THE BY-LAWS FOR YOUR INFORMATION.
Referee Courses:
Saturday 31st October 2015 - Level 1 referee course (open to all teams - free)
Saturday 14th November 2015 - Level 2 referee course (free)
SEE FLYER AND REGISTRATION LINK BELOW.
Development Players:
Players wishing to nominate as a Development Player must be at least 13 years old and less than 18 years old at the commencement of the season (17th October 2015)
Please download the Development Player Rules and Nomination Form below, fill out and forward to President@gftouch.com.au for review. Please allow plenty of time for the committee to review and make a decision on your application. No applications will be granted on the day of play.