Competition Info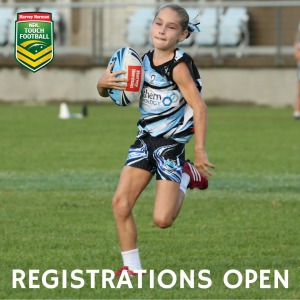 TOUCH LEAGUE
Please be advised that all games set down for tonight 20/10/2017 at Como have been cancelled.
Junior State Cup
We are seeking expressions of interest for nominations of Players, Coaches, Assistant Coaches, Managers to play for Cronulla Sharks at next year's Junior State Cup in the 10's, 12's, 14's, 16's, and 18's boys and girls teams. JSC will be held from 16-18 February 2018 in Port Macquarie.
Individuals must be registered in the 2017 Taren Point Junior competition or the 2017 Friday Touch League competition at Como to qualify.
If you are interested, please get in touch via email on pointerstouch@hotmail.com and there will also be a nomination form available at Junior Touch on Wednesday evening's.
SUMMER 2017/18 COMPETITION
TEAM REGISTRATIONS INFORMATION
Registration for our Senior competition closes 19/10/2017 with the competition commencing 24th and 25th October 2017.
Tuesday Men's & Mixed Touch Football
Time: 7:00-9:30pm
Date: October 2017 to March 2018
14 rounds + 2 weeks of finals
Fees: $900 per team
Register a team now https://membership.sportstg.com/regoform.cgi?formID=61584
Wednesday Ladies, Men's O/30's & Mixed Touch Football
Time: 7:00-9:30pm
Date: October 2017 to March 2018
14 rounds + 2 weeks of finals
Fees: $900 per team
Register a team now https://membership.sportstg.com/regoform.cgi?formID=61584
Friday League Touch (Juniors U6 to Open Age)
Time: 4:30pm-9:00pm
Date: October to December 2017
8 rounds + 2 weeks finals
Venue: Scylla Bay Oval, Como
Fees: $600
Register a team here: https://membership.sportstg.com/regoform.cgi?formID=61584
Location: All games, excluding Friday League Touch, are played at Gwawley Oval, Taren Point
Cost: $600 per team (Juniors) or $900 per team (Seniors)
Whats included: Player Affiliation with NSWTA, Insurance, Competition Fees

For those individuals who are looking to join a team, please get in touch with our Administrator on the below details:-
Aileen May
TPTA: Administrator
P: 9520 5467
M: 0431 908 984
E: pointerstouch@hotmail.com