Introduction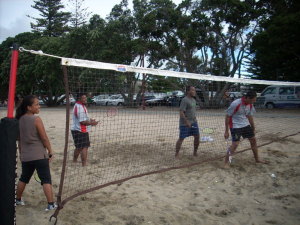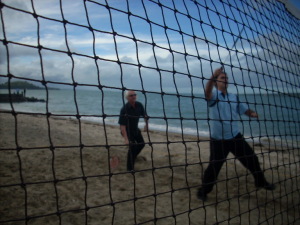 Taking Badminton to the Beach
A new initiative of Badminton Oceania and in developmental stages. Badminton as an indoor sport has been around for many years. Recreational Badminton played in the back garden and down at the beach have been played by families for 'fun' for many years.
Badminton Oceania is focusing on the Pacific region by developing a more formal approach to the recreational game at the beach. Badminton in Oceania is made up of many small island nations in the Pacific Region, countries like:-
Tahiti, New Caledonia, Fiji, Samoa, Wallis Futuna, Tuvalu, American Samoa, Northern Marianas
As you can imagine all these islands have golden sand, crystal clear water and sun, sun and more sun!
This game is based on Beach Volleyball, the court, net and lines are very similar to volleyball.