Leaders Message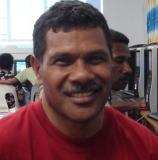 Rugby League in Papua New Guinea
There are some development taking place on this site since I was registered as the web editor recenlty. I will post stories, news and photographs on this site on the sport in PNG.
Visitors to this sight who have stories and photographs you wish to posted on this site can e-mail me on ivan_ravu@yahoo.com.au and I will ensure that your articles get coverage on this site.
Check the draws and results of your favourite teams in the SP Cup (National Rugby League Competition in PNG) and Port Moresby Rugby League A grade competitions also will be made available on this site.
Check other links to this sites and get the message out to your friends.