Sponsor Information
Bank South Pacific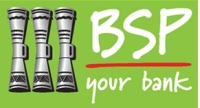 .
Timely support from Bank South Pacific in sponsoring the 2010 Beach league competition.
ANZ

Fiji Beach Volleyball Commission received a timely boost for the 2008 Oceania Championship after ANZ Bank
opted to sponsor the National Teams Uniforms to the upcoming Oceania Championship in Tonga.
The sponsorship ranges from competition, travelling & casual wear.

The support from ANZ Bank has come to an era for the sport and it has lifted the players spirit and hoisted the sport to greater heights.
Another support sponsor,TOTAL Fiji,Air Pacific & Oakley for providing merchandize for the national beach volleyball team.
Through their great support,the four big businesses have greatly boosted the sport in their build up to the 2008 Oceania Championship to Tonga.
FBVC applauds the tremendous support by ANZ towards the National Beach Volleyball Team to the 2008 Oceania Championship.

Air Pacific

A boost from Fiji's Internationl Airliner Air Pacific in providing merchandizers for the National Team.
Air Pacific supplied T- Shirts & Sulu for the National Beach Volleyball Team which toured Tonga for the 2008 Oceania Championship.
Thanks to Air Pacific.

TOTAL Fiji

Timely Gesture received from TOTAL Fiji for the Women's National Beach Volleyball Team touring
Tonga for the Oceania Championship.
TOTAL Fiji supplied Caps,Waste Bags & Lap Top Bags for the Team.
Vinaka TOTAL Fiji for your tremendous support for the Sport.
Oakley - Beach Volleyball Father Figure .
OAKLEY- Has been a father figure for Fiji Beach Volleyball since 2002.

A much anticipated support sponsor from Oakley Agent in Fiji, Mr George Cavalevu in providing the latest eye wear for the Elite players to the 2008 Oceania Championship in Tonga.
Oakley Polarised RADAR RANGE of Brown Smoke/Bronze and Jet Black/Black Iridium was given to the Elite players.

These RADAR features Oakley Hydrophobic, a permanent lens coating that
prevents rain and sweat from building up on the lens. It also repels
skin oils and other contaminates, so the lens is smudge resistant and
easy to keep clean. It even eliminates static electricity, so dirt and
dust particles won't cling. RADAR lets you change lenses in seconds to
optimize vision in any sport environment. Like the stem sleeves,
they're made of UNOBTAINIUM to increase grip with perspiration.
Vinaka Oakley for being with Fiji Beach Volleyball since 2002 therefore we salute you for your continuous support with us.
MINISTRY OF YOUTH & SPORTS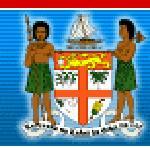 Team Fiji Beach Volleyball Women's Team to the 2005 South Pacific Mini Games in Palau was funded the Ministry of Youth & Sports.
PROMINENT FACE FOR OAKLEY

Providing your eyes with maximum protection are the trensetting idea.With its cosmopolitan edge it gives the slef-assured wearer an extra touch of grace and elegance.(press release network)
Captain of the Fiji Women's Beach Volleyball Team Miss Mereula Meya is the Prominent Face for Oakley eye wear in Fiji quote by Mr George Cavalaevu of Oakley.
Meya has been supported by Oakley since 2002 and she gets to upgrade her M Frame (eye wear) when ever she is competing in International Tour.
Mereula Meya *
I won three GOLD Medal's in three consective years and i would like to take this opportunity to say a very big vinaka vakalevu,thank you to my support sponsor 'OAKLEY' for making it possible in providing me with the World Renown, innovative,expensive,sexy eye wear.For that i dedicate my GOLD Medal achievements to OAKLEY & George Cavalevu.
Oakley has been supporting me through year in year out.My recent tour to the Mini Games in Palau 2005 i upgraded my M Frames to the latest in the market and again thanks to George the man behind all this world innovative eye wear Oakley.
So if you wanna get dirty,funky,sexy and professional looking 'GO WITH OAKLEY' M Frames.
VINAKA OAKLEY.
Oakley Supports Beach Volleyball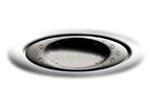 You've heard of Ray-Ban,Dirty Dog,Nike,etc now let your eyes adjust to the new brand name in eyewear that is Oakley change the way you think about your fashion in the sun. (press release network).
Oakley supports Beach Volleyball in Fiji.
Mr George Cavalevu the agent for Oakley wear in Fiji has been very supportive towards beach volleyball since 2002.
During Oceania Championship for Beach Volleyball in New Zealand in 2002 the Elite players were handed with their competition eye wear from Oakley.The South Pacific Games in 2003 again the Elite players were upgraded with new Oakley M frames(eye wear)and were also given some t/shirts,caps & key holder from George.
With the much anticipation of the sport and winning major international events,Oakley has been and always will be the fore front eye wear for Beach Volleyball.
Fiji Beach Volleyball Commission applaud the great and tremendous support by Oakley in supplying the innovative eyewear that literally breaks the mould of sunglasses with its contemporary new look and eye-catching design.
TEAM FIJI WITH OAKLEY EYE WEAR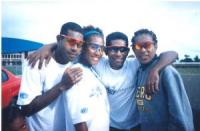 Team Fiji Beach Volleyball to the 2003 SPG was supplied with their Oakley eye wear.
Using a unique changeable visor the sunlens not only blocks irritating incident light that falls on an object but also casts a shadow to cool the eyelids.
2day FM

Station With An Attitude
2Day FM is a new hits format station. The music, the announcers the features and the programs all target the young and those who"feel" young. This station feel of 2Day FM is friendly, fresh and local. The announcers are down to earth people who talk on local levels. The main aim of the station is to educate, entertain,inform and inspire listerners and spread good vibes. It's about time for a change on the radio and 2Day FM is based on what listeners want.
COLONIAL LIFE & HEALTH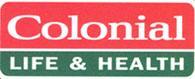 www.colonial.com.fj
MAJOR SPONSOR FOR BEACH V/BALL
There are many things that the Colonial Life & Health Insurance is known for as far as the 2003 South Pacific Games are concerned.Under the SPG Team Fiji sponsorship category Colonial gave $750,000 for the preparation of the Games. It was,says Colonial's manager marketing Fanny Tam,a good opportunity for the company to participate in another event of national siginificance that would bring the people of and the Pacific together and stimulate the local economy.
A timely sponsorship of $5000 from Colonial Life and Health has boosted the Fiji Beach Volleyball Commission Tri-Series at the various venues in its preparation towards the South Pacific Games in 2003.
FBVC Director Semi Leiwere was grateful the companys loyal committment to the development of the sport here in Fiji.
COLONIAL TEAM FIJI BEACH VOLLEYBALL SPG 2003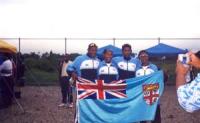 The winning Colonial Team Fiji for beach volleyball in the 2003 South Pacific Games.
Pictured here are the WOMEN'S GOLD MEDALLIST and MEN'S BRONZE MEDALLIST.
SPORTS WORLD

2000 Oceania Championship which was hosted in Fiji was sponsored by Sports World.
It catches the eyes of thousands of spectators who flocked the FDB foreshore compettion venue to watch the first ever Beach Volleyball championship.
Sporstworld sponsored Puma competition wear,free giveaways & equipements during the Oceania Championship in Suva.