Home Page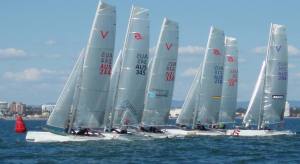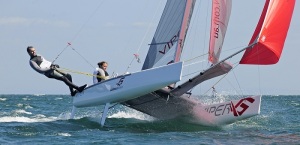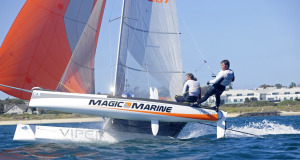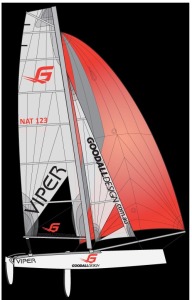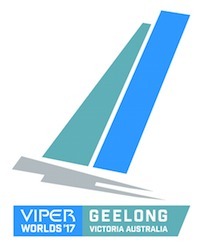 2017 VIPER WORLDS GEELONG
The Viper is an ISAF One design class.
The Viper Class has been created as a strict one-design catamaran where the true test when raced is between crews and not boats and equipment.
The Viper F16 Catamaran is a high performance, fast & exciting multihull.
Suits crew weights from 120 -150kgs.
Ideal for mixed or youth teams, the VIPER is light and responsive in every aspect and this will give you the speed and excitement usually reserved for the bigger boats of the fleet - and you'll beat them across the line in most cases too.
The VIPER is the versatile Sports Car that can be sailed either 1 or 2 up. By simply leaving the jib off, sailors have the ability to sail and race if their crew is not available.
Technical Data
| | |
| --- | --- |
| Designer | Greg Goodall |
| Length | 5.0 m / 16.4 ft |
| Beam | 2.5 m / 8.2 ft |
| Weight | 129 Kg / 284 lb |
| Mast Height | 8.5 m / 28 ft |
| Main Sail | 15 m² / 162 ft² |
| Jib | 3.7 m² / 40 ft² |
| Spinnaker | 17.5 m² / 188 ft² |
| Builder | Goodall Design |