Home
WELCOME TO THE....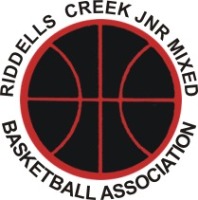 Riddells Creek Junior Mixed Basketball Association, is a small friendly domestic competition, promoting fun, fitness and good sportsmanship.

It is a mixed competition, catering for 5-18 year olds.
Families register their children and the coordinators place children into teams, focusing on keeping the competition as evenly matched as possible. These teams play at the Riddells Creek Leisure Centre against each other for one season with each season running for 2 terms.

New teams are formulated for each new season. The Association provides the team singlets which are returned at the end of the season.
A committee of management run the day-to-day operations of the program. Periodically we organise training sessions for coaches and development days for the children.
We have our own representative teams the 'Riddell Raptors' who compete in Tournaments across Victoria.
Exciting news: The RCJMBA have entered the Sunbury Basketball Association's Domestic Competition with a new club: 'RCR - Riddells Creek Basketball Club'.
To be eligible to play for RCR you must be a current member of our Association.
Good luck to all of our 1st season players commencing in October 2016.
PROUDLY AFFILIATED WITH